LIAS team
Professor Clare Anderson - Director
ca26@le.ac.uk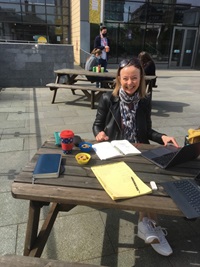 Professor Clare Anderson is interested in the histories and legacies of imperial punishment and forced mobility. She has led large multi-disciplinary and interdisciplinary projects funded by the ERC, ESRC and BA, focused on prisons and penal colonies in South America, the Caribbean, Africa, the Indian Ocean, Asia, Australasia and the Pacific. Her current projects are exploring the impacts of colonialism on mental health and substance abuse in Guyana's jails (ESRC GCRF), and patterns of descent among African and Asian convicts in the former colonies of the British and French Empires (Leverhulme Trust). Clare has previous and ongoing collaborations with partners and stakeholders from government, government agencies, NGOs and the heritage sector. She is editor of the Journal of Colonialism and Colonial History, and an enthusiastic supporter of a large cohort of postgraduate and postdoctoral researchers.
Dr Kellie Moss - Research Associate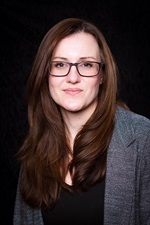 Kellie works with academic stakeholders across the university to pioneer and manage a diverse portfolio of research activities, commissioned and/or supported by the Institute. In her work as a research associate on several multi and interdisciplinary projects funded by the ERC, ESRC and BA, Kellie continues to work closely with external partners, including NGOs and government organisations. She also has experience of developing, delivering, and supporting various knowledge exchange and impact activities.
Charlotte Rose King - Business Manager
As Business Manager, Charlotte provides support to the institute such as; capturing and reporting on impact, sustaining dialogue between internal and external stakeholders, helping to develop and implement strategic intended outcomes and outputs, and monitoring the overarching budget. Charlotte has recently completed her MA in the School of Media, Communications and Sociology; exploring the intersection between HIV and social narratives in Majority World contexts.
Priyanka Ferreira - Administrative Assistant (Tuesdays)
Priya provides operational support to LIAS one day per week, assisting with the effective delivery of our full range of activities.