Dr Hesperia Lliadou-Suppiej: Curating at the Venice Biennale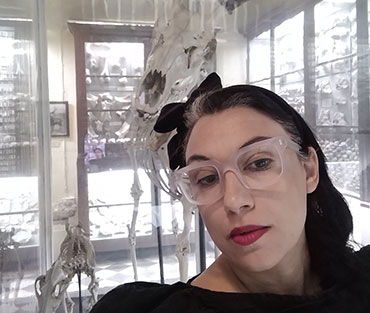 I am currently the curator of the Malta National Pavilion at the 2019 Venice Art Biennale. I was absolutely honoured and humbled to be chosen by the Arts Council of Malta, after an international open call, as this is the most prestigious Art event in the world.
The theme, inspired by Odyssey, one of humanity's oldest stories, draws from current conditions, people- displacement across the Mediterranean. Verging between reality and fictitious invention, it provides a contemporary re-interpretation of our timeless need of seeking a haven, most strongly experienced in times of crisis.
The artworks proposed are specially commissioned pieces seeking to engage the audience to complementary semantic enquiries into the notions of homeness/ (un)homeness and challenging identities spreading beyond the predisposed mental notions of assigned tactile borders. Open to diverse readings and drawing on the tri-fold of histories, mythologies and expectations, the exhibit will aim to create socially engaged discourse.
This curatorial project has been from the start profoundly inspired by my studies at the University of Leicester and quite different from my last curatorial projects for the European Capital of Culture. From the start, here it was obvious to me, that I had a responsibility beyond simply realising an exhibit and making headlines in art journals. This does not only refer to the theme my exhibition addresses but also the way the local community will be engaged. Beyond the pavilion a series of public encounters are planned in different spaces in Venice currently in disuse. My aim here is for a broader audience, to be involved in the discourse, but also for a Biennale Pavilion to spread beyond its elitist boundaries and mobilise unused spaces within the city creating a valuable contribution for the city's residents and not solely for its visitors.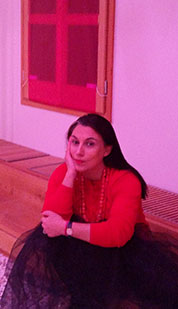 My experience at the Socially Engaged Practice course, has deeply affected both my work as curator but also my research as an academic teacher in Venice, where I lecture at the MA in Curatorial Practice. From new practice methodologies, to inspiring academics, it has driven me into focusing on social engagement in my Museology classes and even introducing a Socially Engaged Art elective module. But most importantly it armed with professional courage drawn from the different case- studies presented during the course. It has profoundly changed my life, turning me into an inspirational teacher and practioner, which even gained me the Department's 'favourite lecturer of the year' title. There is no greater honour and pleasure than being able to inspire young people, that each one of us is capable of making a great big difference; you only have to believe!
Dr Hesperia Iliadou- Suppiej
Curator, Malta National Pavilion at the 2019 Venice Art Biennale
Lecturer, MA Curatorial Practice- IED Venice, Italy
Socially Engaged Practice in Museums and Galleries 2017-18