About Museum Studies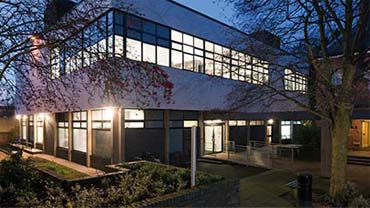 Established in 1966, Museum Studies at Leicester is the only autonomous department in the UK dedicated to the study of museums and galleries. It is the oldest and largest academic unit of its kind in the world.
Museum Studies at Leicester is a place where researchers, practitioners and postgraduate students from around the world come together to think creatively and critically about museums, galleries and heritage; to explore and investigate, to experiment and create, to question and debate.
By working collaboratively with partners within and beyond the cultural sector, blending expertise and diverse perspectives, we aim to generate new insights that not only shape the way we look at, understand and experience cultural institutions but also influence the ways museums, galleries and heritage sites shape their priorities, values and practices.
We are enormously proud of, and committed to fostering, a culture of inclusivity and collegiality, intellectual generosity, openness and good humour, which is built upon values that characterise and imbue all of our work.
We have made a significant and sustained contribution to the international cultural sector and the field of museum studies through:
Training creative and critical professionals who have transformed organisations and professional practice throughout the world - see Postgraduate Study for more.
Producing original, rigorous and internationally influential research - see Research for more.
Working collaboratively on a range of pioneering initiatives - see Research Centre for Museums and Galleries (RCMG) for more.
Continuing to change to reflect the needs of museums, heritage and the art museums and gallery sector.
To mark our 50th year, we introduced exciting new developments to our Masters programmes and established a new collaborative centre for research into the institutions of art, CRÍA.