Digital Media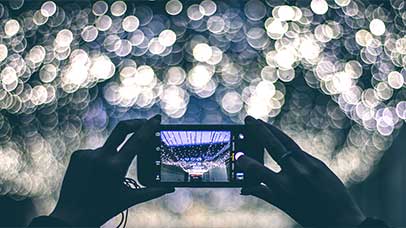 The Digital Media cluster is concerned with the impact of the digital in contemporary societies. It includes scholars who work at the intersection of several key areas in the debate on the digital and namely:
a) the impact of online dynamics in public opinion formation (misinformation/disinformation);
b) the role of digital network communication in transforming the mobilisation, organisation, recruitment and mediatisation of civil society actors;
c) ideology, ethics and organisational structures relating to "Artificial Intelligence", data justice, digital inequalities, data colonialism and digital deprivation/descirimination;
d) platform economics and the sharing economy, new emerging online communities such as cryptocurrency, the politics and conflicts of distributed ledger technologies;
e) E-sports, live streaming and gaming in children and youth mental health;
f) digital methods of research: research ethics, critical approaches to data analytics
Our key questions
What are the structural constraints and enablers for the individuals and groups to be active in digital networks?
How do social inclusion inequalities, class, gender, race, and disability manifest in digital networks?
How does the digital environment affect individuals and societal groups behaviour in the way they take decisions and seek information?
How do political, cultural and economic conflicts reproduce or extend in digital networks?
What are the roles and implications of governments, corporations and civil society organization and production for digital communication?
What are the challenges and opportunities new media bring for older industries?
Which research methods can forward the study of digital media?
How does digital research influence media and communication study, as well as research outside the field?
Groups, topics and interests
The cluster is active in organising open seminars and workshops, both internally and in partnership with the research projects that scholars are undertaking in this area. A selected list of funded research projects include:
Digital Innovation Ecosystems and Collaborative Work in Leicestershire (ESRC IAA Impact Fund). PI: Alberto Cossu (2021)
Enurture ESRC Live Streaming and Mental Health in Children and Youth (2019-2021). PI: Matthew Hart Co-PI. Athina Karatzogianni
IRDF ODA: COVID-19 Urgency Call: COVID19 Disinformation and Response in India, Malaysia, Philippines and Thailand: A Comparative Social Network Analysis Study on Twitter. (2020-2021), PI: Athina Karatzogianni
BA/Leverhulme The New Frontier of Industrial Relations Research: Investigating the Social Media Networks and Digital Geography of Contemporary Industrial Action (2020-2021). PI: Athina Karatzogianni
H2020 DigiGen The Impact of Technological Transformations on the Digital Generation.I lead the work package on ICT and the transformation of civic participation (2019-2022) PI: Athina Karatzogianni
Contributing Researchers:
PhDs involved in the cluster:
Derick Adogla
Tahani Alharthi
Mai Alshareef
Mohanned Al Sultan
Ghada Alwaily
Khamis Ambusaidi
Abeer Bajandouh
Arta Berisha
Al-Dosari Bothaina
Wei Cui
Kevin Garvey
Lalita Jitkaroon
Luna Liu
Xiaojie Tan
Pradeep Kumar Alathiyath Valappil,
Jiayixiu Zhao