IAX Celebrating Success
IAX Celebrating Success: How industry and academia can work together
Wed, 18 September 2019
Keith Weller Lounge, King Power Stadium
Filbert Way
Leicester
LE2 7FL
This event showcased activities that received support from the MRC Proximity to Discovery Scheme, using a combination of talks and videos delivered by academics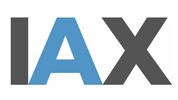 and industry partners to highlight successful projects. Representatives from the University of Leicester, University Hospitals of Leicester, industry partners and UK Research and Innovation (Medical Research Council and Innovate) attended the event.
More details of the meeting and IAX supported projects can be found below:
Session 1: Supporting Early Career Researchers - introduction by Sarah White
Session 2: What's next (gen)? Working with industry for improved cancer diagnostics – Diviya Gorsia (LCRC) and Nonacus
Diviya Gorsia is second year PhD Student the Leicester Cancer Research Centre researching the use of personalised approaches to detect and treat endometrial cancer recurrence through mutation tracking in circulating tumour DNA. Nonacus translate research into routine diagnostic tools that directly benefit patients and scientists. Their non-invasive cell free DNA solutions improve diagnostic accuracy as well as the patient's experience.
Diviya's presentation to download PDF, 741kb
Session 3: The development of novel expectorant sampling and biomarker analysis – Jonathon Decker (RS) and QuantumDX
Session 4: Making the move…academia to industry – Ana Sousa Manso (C4XDiscovery)
Ana currently works at C4X Discovery as Biology Project Coordinator. With past experience in Infectious Diseases, she currently works mainly in the areas of Oncology, Neurodegeneration and Inflammation. C4X Discovery is a drug discovery engine, combining state-of-the-art target ID and molecular design platforms. See video above for session 4.
Session 5: Building on MRC Funding - introduction by Andrea Cooper
Professor Andrea Cooper is the MRC Key Funder Working Group lead and the Professor of Cellular Immunology at the University of Leicester.
Session 6: Delivering integrated precision medicine approaches for cardiometabolic disease – Prof Toru Suzuki (CVS) and NTT Data
Toru Suzuki is Professor of Cardiovascular Medicine at the University of Leicester and Honorary Consultant Cardiologist at Glenfield Hospital of the University Hospitals of Leicester NHS Trust. NTT DATA Corporation are a global IT services provider, they blend IT and business expertise and specialise in supporting clients in public services. See video above for session 6.
Session 7: Compound screening to identify inhibitors of NEK kinases – Li-Ying Lin and AstraZeneca
Li-Ying - has been involved in several Oncology projects. Her work is focused on providing high level technical expertise and knowledge for structure-based drug design within The Leicester Drug Discovery and Diagnostics (LD3) at the University of Leicester.
AstraZeneca are a global pharmaceutical company whose purpose is to push the boundaries of science to deliver life-changing medicines. AstraZeneca believe the best they can help patients is to be science-led and share this passion with the scientific, healthcare and business communities of the UK.
Li-Ying's presentation to download PDF, 527kb
Session 8: Industry Engagement Day - Introducing breathomics to 'Big Pharma' - EMBER Consortia
Chris Brightling is Clinical Interventions Theme Lead for the Leicester NIHR Respiratory Biomedical Unit and a Coordinator for the European Union Consortium AirPROM, MRC/ABPI COPD (COPDMAP) Consortium and the MRC Molecular Pathology Node EMBER. The Leicester node will help develop breath analysis tests. It's hoped these could give an instant diagnosis and help doctors pick the best treatments for a range of conditions, including cancers, respiratory infections and diseases such as asthma and chronic obstructive pulmonary disease. See video above for session 8.
Session 9: Academic-Industrial collaboration as a key to success for translational phenomics - Dennis Bernieh (CVS) and Shimadzu
Dennis Bernieh is a Post Doctoral Researcher at The University of Leicester and Shimadzu UK provides a broad range of analytical instruments indispensable for research, development, and quality control in a variety of fields.
Dennis' presentation to download PDF, 1254kb
Session 10: Multidisciplinary Approaches
This session was introduced by Di Levine Deputy Director of the Leicester Institute for Advanced Studies (LIAS) which focused on the benefits of Interdisciplinary Research and covered the activities hosted by and opportunities available through LIAS
Session 11: Artificial intelligence for radiomic prediction of radiotherapy side effects – Adam Webb and Dr Chris Talbot (GGB) and Axial3D
Adam Webb is postdoctoral research associate at University of Leicester. Chris Talbot is Senior Lecturer in Medical Genetics at University of Leicester. COPDMAP, as part of the MRC/ABPI Inflammation and Immunology Initiative, represents the first phase of a new approach in funding by the MRC, bringing together academics and industry at the early R&D stages to develop a stratified approach to disease (targeting the right treatments to the right people), enabling effective clinical trials as well as identifying novel biomarkers, mechanisms and targets.Dr Lorenzo Trojan is Learning Team Lead at Axial3d, who make 3D printing accessible to the entire healthcare sector.
Adams' presentation to download PDF, 2874kb
Session 12: Improving diagnosis of paediatric eye disease using large data sets – Frank Proudlock (NPB) Translational Imaging Innovations
Frank Proudlock is a Lecturer in Ophthalmology at University of Leicester.
The objective for Translational Imaging Innovations is to integrate Study Management, Data Management, and Analytics into one integrated workflow that removes the barriers in ocular translational science, improves communications, and accelerates the development, validation and deployment of new clinical insights and new objective biomarkers for early diagnosis and development of breakthrough ophthalmic therapies. See video above for session 12.
Session 13: BrainTV – imaging approaches to detect brain damage – Emma Chung (CVS) and Nihon Kohden
Dr Emma Chung Lecturer, University of Leicester, Department of Cardiovascular Sciences, Ultrasound Quality Control Lead (UHL NHS Trust) and Academic Lead (Medical Physics and Clinical Engineering, UHL NHS Trust). Nihon Kohden is one of the world's foremost developers and manufacturers of medical physiological measurement systems.
Emma's presentation to download PDF, 2547kb
Session 14: Keynote speech – Andreea Iftimia-Mander Innovate UK
Andeera Iftimia-Mander is Innovate UK Lead for Medicines Manufacturing at Innovate UK. Innovate UK the United Kingdom's innovation agency is a research and innovation system that is helping the UK to make the most of its world-class research and supports its businesses to stay at the cutting edge.
Andreea's presentation to download PDF, 4063kb
Session 15: Keynote speech –Richard Evans from MRC
Richard Evans is Programme Manager at Medical Research Council. The Medical Research Council (MRC) translation funding seeks to progress innovative discovery science towards clinical utility through flexible, effective support across the translational pathway.