Vacation placements
A number of our students have been fortunate enough to gain from vacation placements while at Leicester. Our students talk about their experiences and the skills they learnt.
Lydia
MGeol Geology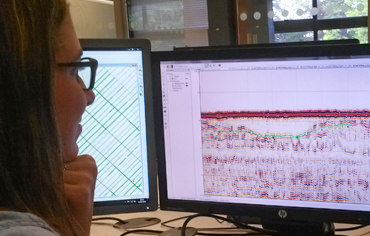 "Using seismic analysis software, I was lucky enough to work on a research project interpreting a palaeoenvironment in the North Sea by surface picking 2D and 3D seismic profiles; by interpolating the data I was able to create topography and 3D surface maps for use in further research. Learning applicable and employable software skills is equally important as having good fieldwork skills, particularly if you need to process and interpret your own collected data."
Jacob
BSc Geology with Palaeontology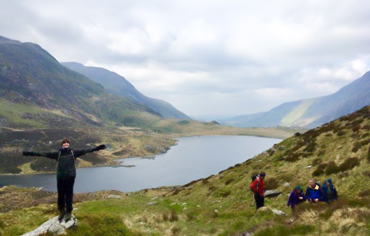 "There are opportunities in academia and outreach here at University of Leicester available for all years. In the past few months I've been fortunate enough to have geology internships with both curatorial staff and PhD students currently working on their research! This was not only enjoyable but was excellent experience, helping me direct my future career path. Research projects aren't just limited to graduates either! I'm currently working with Professor Sarah Gabbott and Dr Mark Powell, academics within the School of Geography, Geology and the Environment, and Leicester City Council researching plastic pollution in the Willow brook, a tributary to the city's main river, the Soar. Opportunities like these are open to any student willing to get involved and are one of the many benefits of coming to the University of Leicester."
Alex
MGeol Geology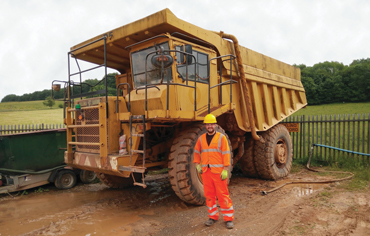 "In the summer between my third and fourth years I asked a former Leicester graduate who is now working for Aggregate Industries, if I could do a week's placement during the summer on a voluntary basis. They agreed and whilst there extended it by a further 2 weeks (this time paid) with additional work later in the summer."
"Whilst working with Aggregate Industries, I met members of their geological team across the Midlands and Peak District who work in hard rock quarries. I logged limestone, shale, conglomerates, greywacke and mudstone, whilst also getting to digitise my logs and see how they fitted into the bigger picture, clarifying why an exploration phase is so important. I also attended meetings with contractors and quarry managers as well as seeing a blast or two!"
"I also got experience of working in sand and gravel pits and installing piezometers during some exploration sand and gravel drilling… this was muddy work, but great fun! I have gained some crucial core logging skills as well as furthering my communication skills, all in a great geological workplace. Importantly, I now have plenty of industry contacts that I can network with during and after my time at university."