Student profiles
MA in Modern and Contemporary Literature
Laura Carr, Managing Editor for Picador, Pan Macmillan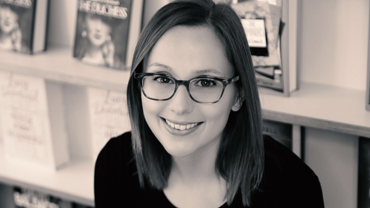 I'd completed my BA in English at the University of Leicester and I was delighted to be awarded with a scholarship for my MA. I'd been so impressed with the level of academic and pastoral care offered to me during my undergraduate studies, both within the English department and the students' union, and decided to apply for the MA as I wanted to explore my interests in modern literature further, especially in the area of contemporary women's literature.
The MA enabled me to focus theoretically on the relationship between texts and the various contexts in which they were produced and circulated. I also really enjoyed the variety of aesthetic form and having the opportunity to further my studies in the areas of sexuality, class, gender and race, among others. The course was incredibly well structured and the teaching first-rate. I always found seminars collaborative, inclusive and stimulating, and the tutors were all so passionate about their areas of expertise. I particularly enjoyed the Critical Dissertation module; it gave me the chance to focus on my particular area of interest – the representation of women's bodies in literature – and hone a longer piece of writing with the guidance of my dedicated supervisor, who was always on hand to offer advice and encouragement.
I like to think that my MA has made me stand out in job applications. It has also equipped me with a whole host of essential skills. Clearly, being surrounded by passionate and like-minded book lovers was a bonus for someone looking for a career in publishing, but I also have the course to thank for expanding my critical thinking and understanding, improving my confidence, and for pushing me to continually refine my written and oral communication style. I believe these skills are hugely transferrable to any workplace setting, but in publishing you need a keen eye for detail, and this is something I was able to practise when refining my essay-writing skills, presentation and referencing. As well as academic skills, the MA encouraged me to really sharpen my organizational skills – an asset when working to deadline in the media and publishing industries – and, on a more personal level, it pushed me to read more widely and outside of my comfort zone. I certainly wouldn't have discovered one of my favourite authors, Kate Atkinson, so early on if it weren't for this course!
I feel incredibly lucky that, in the coming year, I'll be working with another Leicester English alumni who is now a published author - Jeffrey Boakye! I honestly can't recommend this course highly enough if you're passionate about books and modern literature and considering postgraduate studies at Leicester.
MA in Modern and Contemporary Literature
Ella Abraham, Former UN Women Intern, now Policy and Campaigns Officer at Z2K and Campaigns Co-Chair at the Disability Benefits Consortium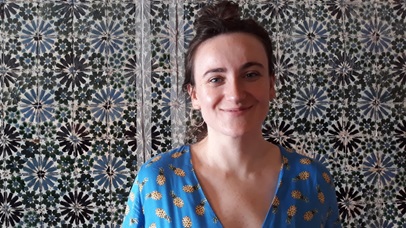 I graduated from the University of Leicester in 2014 with an MA in Modern (now 'and Contemporary') Literature. I wasn't sure what I wanted to do after I finished my BA in English and Film Studies. I wanted to continue learning and exploring the subjects I love, and I liked this MA because it gave me the opportunity to combine critical analysis with creative writing.
I was a little intimidated at the thought of writing a long dissertation, but I had brilliant 1-1 support. Writing a dissertation really helps develop the skills you use when you start working, such as research, writing, organisation, prioritising time, planning, putting together critical arguments, and managing complex materials. The MA is also where I found my campaigning voice. It offers the opportunity to study topics such as identity politics, trans rights, AIDS narratives and post-colonial feminism, and you are actively encouraged to challenge ideas and debate them with your peers and tutors. Having thought-provoking discussions about race, gender, sexuality and class is central to the course and intersectionality has ended up being crucial for me in my career in the charity sector.
After graduation, I was offered an internship with UN Women and volunteered as a researcher for the senior gender advisor at Save the Children and at the Helen Bamber Foundation (HBF), a human rights organisation. I went on to work at HBF for 3 years, then moved into a campaigning role at Doctors of the World UK. For the last two and half years I've been working as a policy and campaigns officer at Z2K, an anti-poverty charity. Mostly focusing on disability rights, I have led two national campaigns about the government's treatment of disabled people and a large coalition campaign as the Campaigns Co-Chair of the Disability Benefits Consortium. The knowledge and skills I gained on the MA have been invaluable to this work.
I am so glad that I did my MA at the University of Leicester. The tutors are inspiring and I got so much out of my time there. The course really shaped me and I can't recommend it enough.