Earth Observation Technology, Missions, and Laboratory-based spectroscopy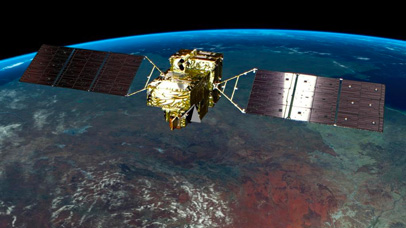 The EOS group contributes to the whole cycle of EO technology development, from laboratory-based fundamental spectroscopy research and sensor development through to mission concepts, airborne demonstrators, and satellite missions. We work closely with a wide range of scientific, industrial and space agency partners to shape the future of EO and drive novel technology toward providing new data and understanding to address scientific and societal needs.
To underpin our measurement science in atmospheric trace gases, we are active in the laboratory. In addition to the performance evaluation of new sensor technologies, we perform infrared molecular spectroscopic measurements required for the interpretation of remote-sensing data and the modelling of radiation transfer through the atmosphere. We focus on a wide range of molecular species encompassing volatile organic compounds, halogenated species such as chlorofluorocarbons (CFCs) and hydrochlorofluorocarbons (HFCs), and greenhouse gases such as carbon dioxide. These data are provided to international molecular spectroscopy databases such as HITRAN and GEISA.
We contribute to major current and future missions including GOSAT, Earthcare, and our flagship technology projects include the GHOST carbon dioxide and methane spectrometer which has flown on the Global Hawk and a range of compact nitrogen dioxide sensors including CompAQS and HAPI.
Our work in this theme includes:
Lab-based infrared spectroscopy and laboratory analysis of atmospheric composition
Spectrometer development for atmospheric sensing of greenhouse gases and air pollution
Miniaturised satellite missions
In situ and ground-based remote sensor and network development (gas sensors, radiometers and lidars)