Partnerships
Principal Investigator
Dr Fransiska Louwagie
Is Associate Professor of French and based in the School of Arts. She is affiliated with the Stanley Burton Centre for Holocaust and Genocide Studies and the Centre for Translation Studies. Her primary research expertise lies in the field of post-Holocaust literature and testimony, combined with an interdisciplinary focus on visual studies (in particular comics), memory studies and self-translation. She is the author of Témoignage et littérature d'après Auschwitz (Brill, 2020) and co-editor of several volumes, including, with Manu Braganca (eds.), Ego-histories of France and the Second World War: Writing Vichy (Palgrave, 2018), with Kirsten Malmkjaer and Adriana Serban (eds.), Key Cultural Texts in Translation (John Benjamins, 2018), and with Anny Dayan Rosenman, Un ciel de sang et de cendres. Piotr Rawicz et la solitude du témoin (Kimé, 2013). She also leads a GCRF IRDF ODA Block Grant project on 'Political Cartooning and Peace-Building in Conflict and Post-Conflict Contexts', which has commissioned international seed-projects led by university and community partners in South Africa, Kenya and Ivory Coast, also in collaboration with Dr Di Levine.
Co-Investigator
Dr Diane Levine
Is Deputy Director of the Leicester Institute for Advanced Studies. Building on a career as a teacher and civil servant prior to joining the academy, Di's research interests are focused on understanding the resilience pathways, wellbeing, and digitally-mediated lives of children and young people living in challenging circumstances, particularly in the Majority World. She has been funded as principal and co-investigator to deliver research on these challenges by the British Academy, Newton Fund, Wellcome Trust, Rutherford Fund, Horizon2020, and UKRI (GCRF, ESRC and AHRC) and has been privileged to work in interdisciplinary teams with psychologists, Earth observation scientists, mathematical and environmental modellers, cultural scholars, historians, sociologists, learning scientists, development scholars, social work scholars, policy and law scholars, and health scientists.
External Partners
Shout Out UK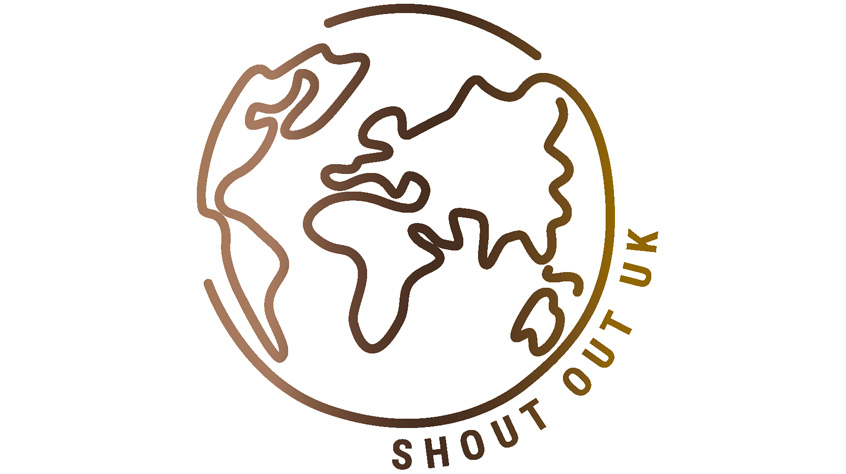 Shout Out UK is a multi-award winning youth education brand specialised in world-class training on Political & Media literacy. Shout Out UK's mission is to protect and amplify democracy by ensuring Political and Media Literacy education is as widespread as possible and available to all citizens in and out of school, regardless of their socio-economic background, ethnicity, or gender. The organisation offers a platform for young people to share ideas and voice opinions. It empowers the next generation to engage with politics and help them to critically analyse the information we receive.
Awards (selected)
Democracy Pioneer Award, awarded by NESTA, 2020
Youth-led award, awarded by the British Youth Council, 2018
Outstanding contribution award for political literacy, awarded by EEWB, 2016
Projects (selected)
Political Literacy for All (UK Democracy Fund), 2019
Digital Newsrooms for All (Nesta-funded pilot project), 2020
Brexit, Health and me (part of 'Health Governance after Brexit' project, University of Sheffield and QUB, ESRC, £556.602), 2019-2021
Cartooning for Peace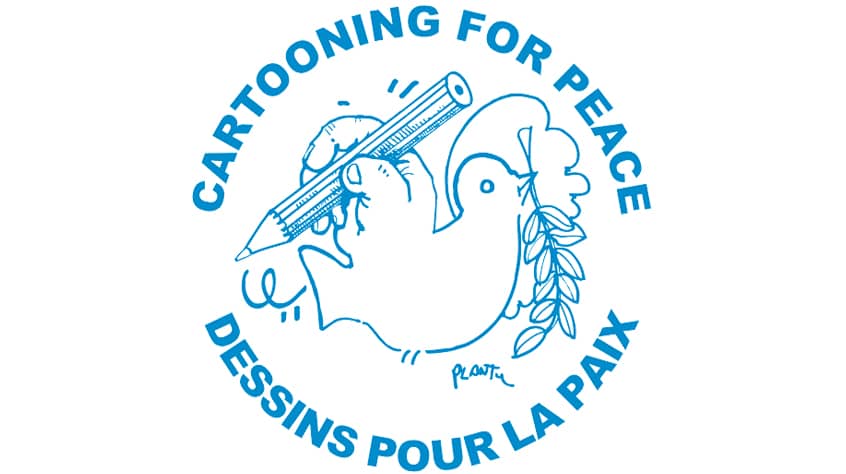 The association Cartooning for Peace has been created in 2006 at the initiative of Kofi Annan, Nobel Peace Prize and former General Secretary of the United Nations, and press cartoonist Plantu. Now chaired by the French press cartoonist Kak, Cartooning for Peace is an international network of cartoonists committed to the promotion of freedom of expression, Human Rights and mutual respect among people upholding different cultures and beliefs, using the universal language of press cartoons. Convinced that cartoonists often foretell acutely and before everyone else the stirrings of society that will make news tomorrow, the organisation strives to foreground debate and raise awareness. Cartooning for Peace sensitizes young audiences to major societal problems with humour and through the strong educational value of press cartoons. This educational mission has been central to its activities since the creation of the association. It is linked to the production of educational material (educational exhibitions with specific booklets for teachers and pupils) and meetings between cartoonists and the young public (school pupils and students) in classroom workshops or large conferences. The organisation gives young people a voice and promotes the respect of cultures and freedoms.
Research team
Charlotte King
Is communication and impact coordinator for the Covid in Cartoons project. She is based at the Leicester Institute for Advanced Studies, University of Leicester, where her work broadly focuses around innovative and interactive approaches to interdisciplinary collaborations, and communicating research to academic and non-academic audiences. She is currently completing her MA thesis on Health Communications surrounding HIV, and the implications this has on marginalised groups in comparative societies.
Kara Blackmore
Is a Research Associate for the Covid in Cartoons project. She is an academic and curator who works at the intersections of arts, heritage, and social repair. She has more than a decade of experience in places like Uganda, South Africa, The Netherlands, and the UK. Her research and curatorial practice involve a wide range of collaborators, including artists, cultural leaders, civil society practitioners, academics, and policy professionals. Through her scholarship and exhibition-making, she seeks to build communities of critical thought that are driven by decolonial methodologies.
Dr James Illingworth
Is a Research Associate for the project on Political Cartooning and Peace-Building in Conflict and Post-Conflict Contexts. His research focuses on cultural figures who destabilise established norms and categories, especially in French and often in a transcultural perspective. He has published on George Sand, the preeminent woman writer of nineteenth-century France, considering the reception of her work in America, her engagement with the medical sciences, and her unique aesthetic, as well as on broader topics including book collecting and book history. In addition to his work on the project, he also teaches in the French department at Leicester.
Sarah Weidman
Is a Research Associate on the Covid in Cartoons project. She is completing her PhD at Nottingham Trent University in the field of literacy development, and before that completed a BA in Psychology and Cognitive Neuroscience at Mount Holyoke College. Her interests revolve around developmental psychology, specifically children's literacy development and overall well-being. She has worked for programs supporting young people at both Boston Children's Hospital and Massachusetts General Hospital and is very excited to be a part of this project working with young people and cartoons.