Global Media and Communication
Global Media and Communication
MA, 1 year
This is for you if... you want to understand the relationship between the processes of globalisation and communications and how they shape our world.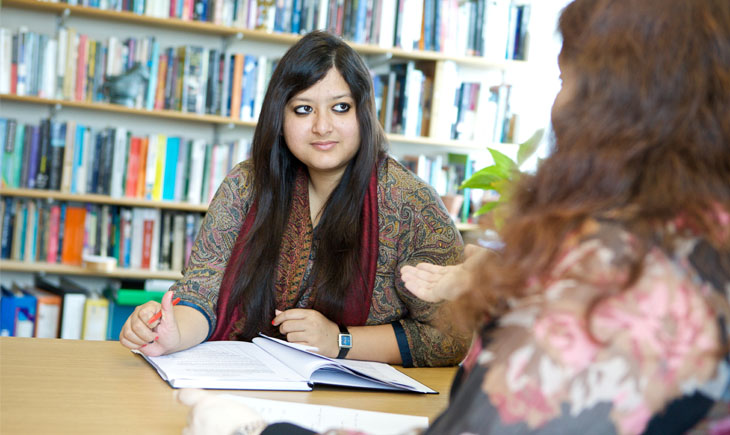 Course Description
The MA in Global Media and Communication provides a comprehensive grounding in theories, perspectives and research relating to globalisation, global media and communications. The course's core focus is on the different political, economic and cultural dynamics of national and transnational media and communications.
Through a variety of core and optional modules, you will critically examine the role of media and communications technology in shaping cultures and societies, influencing development processes and linking different transnational communities. You will investigate how media and communications are central to the changing structures, boundaries and flows of our increasingly globalised world and look at the key influence of digital media and web-based cultures. We will pay particular attention to global development and inequalities, and you will explore the ways in which communication processes can be seen to both widen and close the gap between the global 'north' and 'south'.
On completing this course, you will have developed a critical understanding of the relationship between processes of globalisation, media and communications and their diverse impacts on social change, as well as the relationship between communication and development processes. You will have developed an understanding of the contemporary and historical processes shaping globalisation in the digital era, and you will acquire the necessary advanced analytical and research skills which will be essential for your dissertation project.
This postgraduate degree provides an excellent grounding for you to progress in a wide range of professions. Many of our graduates have returned to careers where the MA has allowed them to advancement to a higher position.
Why Leicester?
One of the UK's longest established academic centres for communication and media studies, we are internationally recognised for our innovative research.
Our research work being supported by major government and international organisations.
In 1978 the University of Leicester launched the UK's first Masters Degree in the field of media and communication.
You will be taught by experienced and highly qualified tutors and leading researchers in the field.
Course Structure
Semester 1
Semester 1
Core modules
Global Communications and Development
Theories of Globalisation and New Media
Media Research Methods
Modules shown represent choices available to current students. The range of modules available and the content of any individual module may change in future years.
Semester 2
Semester 2
Core modules
Research Design and Communication
Plus a 14,000-word Dissertation
Option modules
Choose three option modules from:
Law in the Media
Digital Media in Everyday Life
Musical Communication
Critical Approaches to Celebrity Culture
Cosmopolitanism, Media and Human Rights
Plus a further one option module from:
The Cultural Industries: Theory, Policy and Practice
Gender Politics in Contemporary Media
Studying Film
Humanitarianism, Ethics and the Media
The Social/Cultural Construction of Science, Health and the Environment
Modules shown represent choices available to current students. The range of modules available and the content of any individual module may change in future years.
Teaching and Assessment
You will be taught by a combination of lectures, seminars, workshops and tutorials.
Assessment will be through a combination of essays, research methods assignments and a 14,000-word dissertation.
Research Stories
Entry Requirements
2:1 degree or equivalent professional qualification.
We can give special consideration to applicants who have significant work experience in a relevant field.
English Language Requirements
IELTS 6.5 or equivalent. If your first language is not English, you may need to provide evidence of your English language ability. If you do not yet meet our requirements, our English Language Teaching Unit (ELTU) offers a range of courses to help you to improve your English to the necessary standard.
International Qualifications
Find your country in this list to check equivalent qualifications, scholarships and additional requirements.
Countries list
Career Opportunities
This Masters degree will demonstrate to potential employers that you have a high level of knowledge in your particular area, which can set you apart from others in the job market. The course has a strong emphasis on research methods and training, which will have a practical application in the professional world.
Some of the key career destinations include new media organisations, as well as press and broadcast organisations with a new media component, international news agencies, government departments (e.g. publicity, education, health), advertising firms, public relations organisations, and many others.
Careers
Our Career Development Service is here to support you, with advice on interviews, CVs, work experience, volunteering and more. From Freshers' Week to Graduation and beyond, they are here to help you reach your professional goals.
| Course | Qualification | Duration | Start Dates | Availability |
| --- | --- | --- | --- | --- |
| Global Media and Communication | MA | 1 year full-time | September each year | Apply Now |
Course
Global Media and Communication
Qualification
MA
Duration
1 year full-time
Start Dates
September each year
Availability
Not what you're looking for?