Winter 2020 newsletter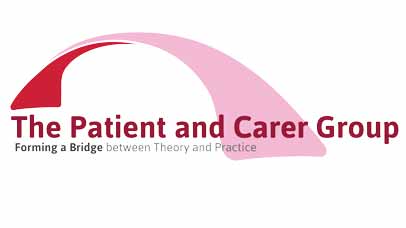 The October edition of the newsletter stated that we continue to sail into uncharted waters but at last our destination appears just visible on the horizon. Immediately after publication our boat was hit by another big wave which knocked us off course and damaged our sails and navigation system. Today once again our destination appears just visible to the naked eye and now, we are being supported by three other vessels named Pfizer, Oxford and Moderna. We remain in uncharted waters so every precaution is being taken by the crew over the coming months, to ensure a safe passage, in order to avoid another big wave and the rocks together with other nasties lurking just below the surface. Bon voyage and let's all be patient and stay safe both online and health wise.
The team in the College of Life Sciences have responded magnifically to the ever-evolving situation. The whole team have worked tirelessly to provide the students with the very best teaching possible with grateful help from some members of the Patient and Carer Group. The teaching has been mainly in the university and online using Zoom, Blackboard and MS Teams platforms. The Midwifery Team reintroduced the Infant Feeding Café in October as a monthly virtual event. Student midwives also attend these sessions with the midwifery academic team and clinicians to gain experience in supporting mothers with feeding their babies.
How have you managed during the past few months? We would be very interested in learning about your experience and concerns together with any suggestions or advice that others could benefit from during these difficult times.
Have you tried alleviating mental health issues by using the Headspace app?
Please e-mail David and Rachelle c/o patientcarer@leicester.ac.uk or write to: Pratibha Patel, at George Davies Centre, College of Life Sciences, University of Leicester, University Road, Leicester LE1 7RH.
Sadly, family gatherings have been restricted across all faiths during this year but "Tomorrow Will Be a Good Day" for us according to the inspirational Captain Tom. We wish you and those close to you a joyous holiday season and a happy 2021 …
David Roberts and Rachelle Maxwell
Work within the Medical School and School of Healthcare
Midwifery: Celebrating Black History Month
On Tuesday 27 October, the School of Healthcare was delighted to host the Chief Midwifery Officer for NHS England, Professor Jacqueline Dunkley-Bent, at an online lunchtime event for both staff and students, as part of the University's Black History Month celebrations. The discussion was driven by questions submitted by the audience in advance, many from our students, and included topics such as the challenges faced at the intersection of race and gender, for both healthcare professionals and patients; leadership; and the effect of COVID-19 on our awareness of inequalities in healthcare. A recording of the event is available on YouTube.
Midwifery and Nursing: Congratulations
Maeva Kamtcheu - winner of the Midlands Maternity and Midwifery Festival Student Midwife Award and the Student Union Voice Award for Outstanding Contribution. Michelle Sutton – winner of the Student Union Voice Award for University Student Course Representative of the year. Maryam Durojaiye who has been on placement in the Fracture Clinic at Leicester Royal Infirmary and Sharleen Nkwo who has been on placement on the Male Surgical Assessment Unit at Leicester General both received an 'Above and Beyond' award.
Teaching within the University
Both the Medical School and the School of Healthcare have continued to teach with patients and carers during these difficult pandemic times. The contribution of the Patient and Carer Group cannot be underestimated. We have recorded many stories for on-line teaching. Now over 10 stories about medications for students in their clinical years so that they can complete a Medication Review for teaching throughout the year and five stories on team working used in October for our interprofessional learning but with permission these stories are being more widely shared for teaching on patient safety and professionalism. These resources are amazing and very powerful for student learning. Students are missing their normal face-to-face teaching with you all and this really helps. These are the people who consented to talk about their experiences of team working. Many thanks to all who have helped. If you would like to record a story to help our teaching about your care please contact Pratibha Patel (patientcarer@le.ac.uk) and we will be in touch to help you.
News from the University of Leicester
We have invited Dr Ron Hsu to share his views on the future role of the Doctor. (Dr Ronald Hsu, Retired Associate Professor of Epidemiology and Public Health).
Empowerment is about asking the right questions
Dear Patient / Carer
COVID-19 has impacted on everyone and accelerated the use of technology in healthcare delivery. We have seen telephone consultations becoming the norm for interacting with GPs, patients needing to contact NHS 111 to book an appointment slot in the Emergency Department, and a smartphone app telling you to self-isolate for two weeks after someone else receives a positive COVID-19 test result.
For some, this use of technology in healthcare is an unwelcome intrusion on their wish to have personal contact with their doctors. For others, it is an opportunity enabling them to make meaningful and appropriate decisions over their healthcare. For this to happen, we need patients to be able to ask the relevant questions such as:
Is the intention to diagnose my problem, alter the disease, or control the symptoms?
What are your recommendations and why?
What are the pros and cons of your recommendations?
What can I do to help me decide what is best for me?
What can I do to help make things better for me?
What can I reasonably expect to achieve for my health and when?
I think the widespread use of technology in healthcare provides opportunities and the tools for patients to take control over the information they need to make those decisions. I have approached Patients Know Best about incorporating such questions in their software and would like to explore how such questions could be phrased and presented to patients. If you are interested in discussing these questions in a group setting via webcam with myself and other members of the Patient and Carer Group, please ask Pratibha Patel (patientcarer@leicester.ac.uk) to forward your contact details to me by 31 December 2020. You do not need to have experience of Patients Know Best to be involved in this group discussion.
I wish you a Happy New Year and hope you have a better year in 2021.
Dr Ronald Hsu.
Who's Who?
Professor Philip Baker
Pro-Vice-Chancellor, Head of The College of Life Sciences, Dean of the School of Medicine, Biological Sciences and Psychology, Non-Executive Director of University Hospitals of Leicester.
Professor Baker brings vast expertise of working across multiple roles in healthcare across the globe to our board having been trained in Nottingham, Cambridge and Pittsburgh, USA and has returned to his hometown, Leicester. He is a Fellow of the Academy of Medical Sciences, and a Fellow of the Royal Colleges of Obstetricians and Gynaecologists in both New Zealand and the UK.
Message from Professor Baker to the Patient and Carer Group: 'I would like to thank all those members of the P&CG who make such a valuable contribution to the work of our medical school, and our School of Healthcare. Patients members play a crucial role in ensuring that the education and training of our Leicester students is second to none – we couldn't do it without you.'
Obituary
The University of Leicester and University Hospitals of Leicester NHS Trust (UHL) announced the death of a talented, dedicated and much-loved colleague to COVID-19. Professor Anthony Gershlick, known as Tony, a Consultant Cardiologist at Glenfield Hospital and Professor of Interventional Cardiology at the University of Leicester, sadly passed away on Friday 30th November. He was the recipient of the inaugural British Cardiovascular Intervention Society (BCIS) Lifetime Achievement Career Award in 2017, Professor Gershlick had been involved in coronary intervention shortly after it was introduced in the UK. He undertook his first procedure in the mid-1980s and remained active clinically until he became unwell. He had been involved in practice-changing research conceiving, initiating and running four major National and International trials that have changed the way patients are treated. These have been incorporated into International Guidelines. Professor Nishan Canagarajah, President and Vice-Chancellor at the University of Leicester stated "Tony Gershlick was an extremely dedicated and well-regarded member of our staff who has left an indelible mark on the life of the University. His work has led to a positive change in his field."
Professor Philip Baker, PVC and Head of College of Life Science at the University of Leicester said: "We all feel Tony's loss and those colleagues who knew him well will miss his wise words and sense of humour. Our thoughts are with his family, friends and colleagues here, at the University and across the cardiology community".
Professor Chris Brightling
The Vice-Chancellor has congratulated Professor Chris Brightling for this critical role in coronavirus research and treatment. He is leading the national RECOVERY trial for COVID-19 treatment. NIHR Senior Investigator and Clinical Professor in Respiratory Medicine, National Institute for Health Research Senior Investigator, Fellow of the Academy of Medical Sciences, Respiratory Theme Lead for Leicester NIHR Biomedical Research Centre, Director Institute for Lung Health and Honorary Consultant Respiratory Physician, Leicester
Professor awarded prestigious Turing AI Fellowship
A University of Leicester-based expert will work to shape artificial intelligence (AI) systems of the future with the support of a multi-million-pound Government investment.
Professor Ivan Tyukin, of the Department of Mathematics, is Head of the university's Visual Intelligence Lab and is one of 15 researchers from across the UK to have been awarded Turing AI Acceleration Fellowships as part of a £20 million investment delivered by UK Research and Innovation (UKRI).
Professor Tyukin's research project aims to go beyond current AI concepts and systems to create data-driven AI that is 'adaptive, robust and resilient'. Original theories created in the project will establish new fundamentals behind trust in AI and lead to new methodologies for determining the limitations of generic data-driven structures.
Professor Tyukin said:
"I am excited by the transformative opportunities and impact which this project will create and deliver through established partnerships, participation and support from large companies plus key project stakeholders from the healthcare sector including University Hospital Leicester, NIHR Leicester Biomedical Research Centre, and the Trauma Audit Research Network".
Teaching involving Members of the Patient and Carer Community
Patients Know Best
In Phase 1 of the curriculum at Leicester Medical School, students take part in the Compassionate Holistic Diagnostic Detective course (CHDD for short). Phase 1 refers to the first two years of the medical degree and is mainly based at the George Davies Centre. It is largely science-based, but CHDD introduces some of the key skills required to work with patients. In the course, students learn communication skills, examination skills, how to make a diagnosis, team-working, patient safety, ethics and the principles of patient-centred care. The idea is to prepare students for Phase 2 of the curriculum - the last 3 years of the degree, when the students do their clinical attachments in hospitals and General Practice.
As part of the CHDD course students take part in a project called Patients Know Best (PKB). In this project small groups of students communicate with patients/carers using a shared electronic patient record system. In the first year we ask the students to find out from the patients/carers what it is like to live with a long term condition. There are also two face-to-face meetings with the student groups – one to get to know them and one to find out what they have learnt through the project. In the second-year, students work with their patients/carers to discuss lifestyle and non-medical approaches to health, such as social prescribing. There are two meetings - to discuss mental health and also how to explain medication.
Leicester is the first medical school in the UK to give students the experience to engage with real patients or carers in this way. Since the start of the pandemic and the subsequent increase in the use of remote consultation methods, there has been a surge in interest in PKB and several UK medical schools will be running similar projects over the next 12 months.
If you would be interested in taking part in this project in 2021 please contact Pratibha (patientcarer@le.c.uk).
Quotes from patients who have been involved in the project:
"The students were excellent in every way. Intelligent questions, gentle approaches, humane"
"It is rare that I as a patient have had time to reflect on my condition and the thinking time that this structure allows provides me with a better understanding of my own coping mechanisms and triggers. It also feels like a proper relationship rather than a rushed consultation, which is empowering, as the opportunity to communicate does not disappear after 8 minutes when a door closes"
Ideas for a Christmas present
Support for "Hope Against Cancer" by purchasing the book "Indian Takeaway"
Hope Against Cancer is Leicestershire and Rutland's local cancer research charity engaged in cutting-edge research at Leicester Royal Infirmary. Working in partnership with local universities and hospitals ensuring that Leicestershire is a hub of expertise in cancer research and treatment. The book is a highly recommended read written by Bharat Patel who travelled across three continents by the age of eight and lived through the challenges faced by early Indian immigrants. Today he is a TV reporter and documentary film maker who lives locally.
Please purchase direct from Hope against Cancer because only then does one hundred percent of the purchase price goes direct to support the charity who need to raise £1.5 million to offer local cancer patients the latest medicines and therapies.
There is also a short audiobook to whet your appetite available.
Final messages and news
We are currently making a film montage for our website of people saying what they value in helping to teach our students. If you would like to say something please contact Pratibha Patel at patientcarer@le.ac.uk by end of January 2021. Please send materials for our Spring Newsletter by March 15 2021. We hope you have enjoyed reading this newsletter.
The Patient and Carer Unit now has a Twitter account: Please tweet and follow us: @LePatientCarer