Autumn 2020 newsletter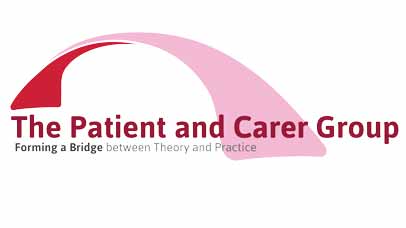 We continue to sail into uncharted waters and Leicester City has experienced more challenges than many areas of the UK, however, our destination appears just visible on the horizon. The knock-on effect of the Covid-19 pandemic is delayed diagnosis of illnesses, delayed operations and an increase of people suffering from mental health issues.
Regarding mental health many people and students have used mindfulness as way of alleviating the issues with positive results. There are many books on the subject and apps that you can download for example "Headspace" which is popular with our students. Many clinicians practice meditation in the very rare intervals during their shift to relieve the inherent stress and to rejuvenate their concentration. How have you managed during the past few months? We would be very interested in learning about your experience together with any suggestions.
Best wishes,
David Roberts and Rachelle Maxwell (Core Group Members marketing and engagement leads)
University of Leicester: Science Research
The University of Leicester has a long history of ground-breaking medical research and is engaged in cutting-edge Covid-19 work which is making a real difference to people's lives and long may it continue. The university also plans to continue involving the local community of which it is an integral part.
Getting back on Campus
The university is looking forward to resuming activity on our campus but for the time being formal teaching is taking place using online learning. The health and wellbeing of members of the Patient and Carer Group is our priority. Many of you missed out on face-to-face teaching in March (stroke patients) and June (simulations). There are real challenges ahead for everyone involved. If you wish to learn more about learning online contact Pratibha.
patientcarer@leicester.ac.uk
+44 (0)116 2523739
Teaching in the next academic year
Induction Week: On-Line Workshop a Teaching Opportunity in the new term
Induction week sees us teach students on-line on Thursday 1 October. If you can help please contact Pratibha Patel (patientcarer@leicester.ac.uk). Here we will be talking about your experiences of being cared for by a doctor and a nurse. If you have had a recent experience of receiving health care and are relaxed talking about their personal experiences please let us know.
Aspects from Midwifery, Nursing, Operating Department Practice and Physiotherapy
As our departments grow, greater support will be required from individuals who have particular lived experiences of using these services. The Professional Statutory Regulatory Bodies require patients, service users and carers to play a significant role in curriculum development, recruitment and delivery of healthcare programmes and is a key condition to all programme approvals.
MSci Midwifery with Leadership Programme
In July and through remote means because of the Covid-19 pandemic, the Nursing and Midwifery Council and University of Leicester conjointly approved the midwifery programme on the latest 2019 NMC midwifery standards. Service users played a vital role in this event and as part of the Curriculum Development Group. The NMC commended the programme team on a number of aspects, one being: "the inclusion of service users' voices and representation of the BAME community in respect of the curriculum design".
Infant Feeding Café
Any mother and baby is welcome to attend the Café on the third Wednesday of each month for support and advice from midwives, peer supporters and students. However since March and due to Covid-19, the Café has been closed, but will restart as a remote online facility on Wednesday 21st October 2020. Contact midwifery@leicester.ac.uk for details.
Patients know best
For patients who can access a computer/laptop/iPad and feel comfortable in sharing personal details using electronic technology. The next online dialogue between patients, carers and students begins in early November. The University of Leicester has been one of a very few universities teaching online patient, carer student communication and now we are inundated by requests for information from many other medical schools around the country due to the Covid-19 effect. Our students therefore have insight and are graduating with first-hand experience of what meeting patients on line will feel like. Strict confidentially is paramount for our students which will remain the case throughout all of their careers. More in depth details of these sessions can be supplied on request.
New recruits wanted
We are looking to recruit new members and kindly request your assistance – the response from the students is so very positive having your lived experiences enabling them to differentiate between the good and bad practices. First-hand learning for our future doctors, midwives, nurses, physiotherapists and operating department practitioners results in a more holistic and empathetic understanding of all users of the healthcare system. We are fully aware that the work is only occasional, but we repeat that it is so very important and further opportunities may occur in the future.
Do you know someone who could be a valued member like yourself and have the reward of being able to help the NHS of the future? If so, please contact the Patient Carer Office, +44 (0)116 2523739 or patientcarer@leicester.ac.uk and help make a difference.
Final note
Please help maintain the extremely valuable contribution you personally make to develop and enhance the future healthcare practitioners for better outcomes. We plan to publish regular newsletters to keep the Patient and Carer Group "family" informed of our journey. Please send any offers of materials or suggestions. The office is only staffed part time so please wait for responses and someone will get back to you. Until we meet again virtually or face to face take care and stay safe …