Director of Estates and Campus Services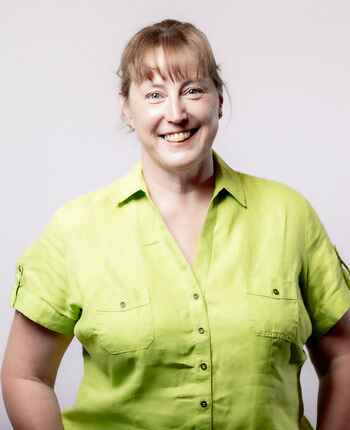 Kirsty Woodward
Director of Estates and Campus Services
Personal Assistant to the Director of Estates and Campus Services
Tara Tate
tat3@leicester.ac.uk
Biography
Kirsty Woodward joined the University of Leicester in 2010 and became Director of Estates and Campus Services in June 2023, having previously been Director of Campus Services since September 2016.
Kirsty is the strategic lead for Estates and Campus Services, providing leadership for the University's Estates and Campus Services division and overseeing the Estate and Asset Management, the Health, Safety and Environmental Sustainability, Support Services, Service Development and Resources, Campus Operations, Security, and Print Services. She is also a Board Director of College Court Conference Centre and Leicester Services Partnership, the University's Catering operation, and the University lead on Prevent.
Prior to joining Leicester, Kirsty was a Senior Project Manager at the Russell Partnership where she worked with well-known organisations such as the BBC and Goldman Sachs to improve their catering offer. As part of the role she also worked with a number of universities, including Leicester. It was while working for Leicester as a consultant that Kirsty began the journey of transforming the University's catering service, which led to her being offered a permanent role. Her early career was spent working in hotels including a spell as a Hotel Manager for Wolverhampton and Dudley Breweries. She also spent ten years at the University of Warwick, firstly as Catering Manager and then as Head of Catering Services.
Kirsty is a former winner of a Caterer and Hotelkeeper Acorn Award and was named Cost Sector Caterer of the Year in 2001. She received her MBA from the University of Leicester in January 2017, having combined her studies with a very busy job. She is also Chair of CUBO (College and University Business Officers). Kirsty has represented CUBO on the Board of the Universities UK Accommodation Code of Practice since October 2018.