CUH advisory board
The Centre for Urban History has an Advisory Board, currently consisting of seven members drawn from within and outside academia, which meets twice a year. The purpose of the Board is to act as ambassadors for the Centre in Britain and abroad; facilitate its links to the wider world for the purposes of grant submissions, sponsorship, internships and knowledge transfer partnerships; support individual staff and students through informal mentoring; provide inputs and suggestions regarding the strategic initiatives undertaken by the Centre; and offer advice to the Director in matters affecting Centre management.
Adam Clarke


Adam Clarke is an assistant mayor in Leicester with portfolio responsibility for Energy and Sustainability. He was first elected to the council in 2011, representing Aylestone ward. Prior to joining the city mayor's executive, Adam was Chair of the Licensing and Public Safety Committee and a member of the Planning Committee. In addition to his executive and ward duties, Adam is also the city's 'Heritage Champion'. The Heritage Champions scheme is an initiative of Historic England: 72% of local authorities in England have nominated a Heritage Champion. He chairs the project management board of Leicester's £2,000,000 Townscape Heritage Initiative, which seeks to regenerate Leicester's historic legal quarter adjacent to the Richard III visitor centre.
Beyond politics, Adam has worked for and with organisations of all sizes within the heritage sector, promoting access to and learning in the historic environment. Adam specialises in developing multi agency partnerships in the heritage sector, recent examples being Opening All the Gates, promoting access to historic gardens in six English regions, and the Capability Brown 300 Festival Partnership. On a voluntary basis, Adam is a Sandford Award for Heritage Education judge a role that has led to awards for sites across the UK and Ireland including the Houses of Parliament, Muckross Traditional Farms (Killarney), The National Media Museum (Bradford), the V&A Museum of Childhood and Southwell Workhouse. Adam became a Fellow of the Royal Society of Arts in 2016.
Linda Dyos


Linda Dyos is a freelance cultural consultant. She graduated from Leicester University in Fine Art and History of Art, then embarking on a varied career in both public and private sectors as arts funder, project manager and consultant in organisations as diverse as London Arts Board, London Docklands Development Corporation and a number of local authorities. She has funded and developed many arts, creative industry and tourism programmes and created/managed a successful film commission and location agency. She has served on a variety of Boards including arts venues, high-profile theatre and dance companies and a number of charities including Age UK, and chaired the Board of a city urban lighting programme funded by the Millennium Trust. She gained an MA in European Cultural Policy and Planning from De Montfort University and is a Fellow of the Royal Society of Arts, Manufacture and Commerce.
Recognising the major contribution that the arts and creative industries can bring to the regeneration of cities, to town planning, heritage and tourism, Linda is keen to bring her wide experience across the arts and cultural industries sectors to the Centre and to provide support and advice to its staff and students. She is the daughter of the late H.J. 'Jim' Dyos who was the first Professor of Urban History in the UK and who did so much to pioneer the study of towns and cities both here and abroad.
E-mail: linda.dyos@fulking.plus.com
Land-line: 01273 857270
Mobile phone: 07885 106095
Andrew Hann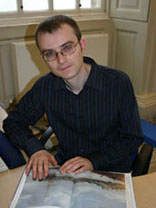 Andrew Hann is Team Leader of the Properties Historians at English Heritage (EH). He is an economic and social historian, and works mainly on country houses and historic gardens in EH's care. Recent projects have included the re-presentation of Eltham Palace (2015), Swiss Cottage at Osborne House (2014) and the nursery and coal gallery at Audley End (2014). He is currently working on a major research programme at Belsay Hall, Castle and Gardens in Northumberland, and is part of the team looking at the landscaping works of Lancelot 'Capability' Brown at key English Heritage sites, including Wrest Park and Audley End. Before joining English Heritage in 2007 Andrew worked in academia as a research fellow. For several years he was a researcher at the Centre for Urban History, working on urbanisation and industrialisation in the Midlands in the 18th and 19th centuries. His research interests centre on the social, cultural and economic history of the country house, designed landscape and wider landed estate. Recent publications include 'The Country House: Material Culture and Consumption', jointly edited with Jon Stobart; and 'Slavery and the British Country House', jointly edited with Madge Dresser.
Dr Chris Miele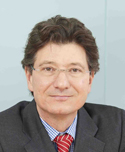 Dr Chris Miele is an architectural historian and chartered town planner. He trained at Columbia University in New York and at the Graduate School of Arts and Sciences, NYU, and has worked at the Museum of Modern Art and Metropolitan Museum of Art, both in Manhattan. He moved to the UK in 1987 to complete his doctoral research on Victorian cultural history (architecture, history and medievalism). He has published widely on his specialist area which includes the history of planning and conservation. His research interests have since expanded, and he has published on eighteenth and twentieth century topics. His current, long-term project is a biography of the Victorian architect of Sir George Gilbert Scott.
Dr Miele has held a range of posts, first, on settling in the UK in the London Region of English Heritage. He left in 1998 for private practice, and retrained as a town planner. He was a director at Alan Baxter and Associates, a multi-disciplinary design practice based in engineering and with a strong historic buildings focus. He then moved to RPS, the UK's largest planning and environmental consultancy, where he was a Senior Planning Director and head of historic environment. He joined Montagu Evans LLP as a partner in 2006 and is now a senior partner in the Planning and Development Department, based in its West End offices. Montagu Evans is a firm of development surveyors and property consultants, established in 1921 and today employing more than 200 staff at four offices in the UK. The firm has been responsible for some of the UK's recent signature projects: the O2 and development at the Greenwich Peninsula, the Gherkin, the Bull Ring in Birmingham and more recently consent for the redevelopment of Market Towers at Vauxhall, where he helped to achieve permission for more than 120,000 sqm of mixed use development, including for the tallest residential building in Europe.
Through his professional work, he has been closely involved in the evolution of places and cities, using historical understanding to inform projects at a large and small scale. This work has involved major regeneration proposals in historic urban areas. He has also advised major cultural institutions on development projects, from the GLA (on the redesign of Parliament Square and the London View Management Framework, SPG to the London Plan) to the Trustees of the British Museum, for whom he achieved consents to extend their Grade I listed Bloomsbury site by 20,000 sqm. He is currently involved in the final masterplan phase at the Southbank Centre and is advising Oxford University on its new school of government, working with architects Herzog and de Meuron.
He lives in central London in an historic house he and his family have lovingly restored, and he bicycles to work.
Deborah Rose


Deborah Rose has over 25 years' experience of urban regeneration and development, working within both the private and public sectors. She has recently joined the multi-disciplinary consultancy Pick Everard as Head of Development Services, and now provides expert advice to a range of private and public sector clients and organisations, helping them to refresh and realise their regeneration and development objectives against tough competition and challenging economic conditions.
Deborah spent 20 years within local government, as the key proactive interface between the local planning authorities and the commercial private sector, to stimulate, lead and shape regeneration programmes and projects. During her 11 years at Leicester City Council she was instrumental in the transformation and regeneration of the City Centre, through the facilitation and delivery of major public and private buildings and infrastructure.
Drawing on her detailed and 'hands-on' experience in complex urban centres, Deborah now specialises in the analysis and evaluation of town centres, and the formulation of creative and responsive strategies for their revitalisation and future success. Her current and on-going research focuses on this subject area, and, in particular, the critique of adopted masterplans and development strategies and the formulation of a commercially focused delivery model.
E-mail: deborahrose@pickeverard.co.uk
Prof Sir David Cannadine (Chair)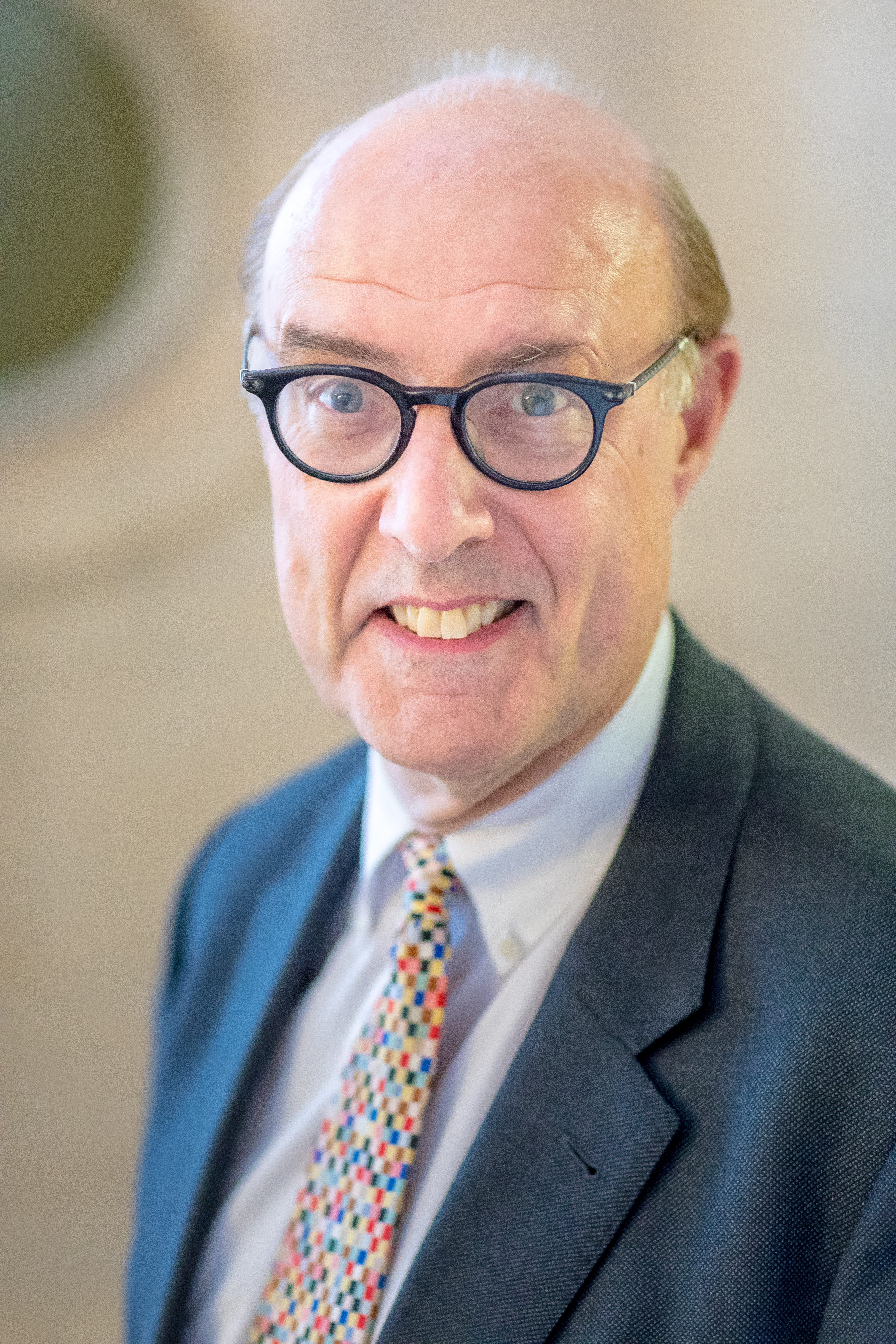 Professor Sir David Cannadine is President of the British Academy, Dodge Professor of History at Princeton University and Visiting Professor at the University of Oxford. He is author of many books, including: Victorious Century: The United Kingdom, 1800-1906, The Decline and Fall of the British Aristocracy, Class in Britain, Ornamentalism, The Undivided Past, and biographies of G.M Trevelyan, Andrew W. Mellon, King George V and Margaret Thatcher. Sir David has helped transform public perception of key historical figures (namely politicians) through his BBC Radio 4 Series Prime Ministers Props, which aired its second Season last summer, and his latest book Churchill, The Statesman as Artist which provides the most important account yet of Winston Churchill's life in art. He is a Trustee of the Wolfson Foundation, the Gladstone Library and many more. He sits on the Bank of England Banknote Advisory Committee and is a Vice President of the Victorian Society. Sir David is the Editor of the Oxford Dictionary of National Biography, and a member of the Past and Present editorial board.