About
Since its establishment in 2011, the Centre for Translation and Interpreting Studies (known as LeCTIS), based in the School of Arts, has drawn together staff members who have diverse research interests in translation and interpreting across the School as well as other schools in the university. LeCTIS has also maintained active links with research centres in similar disciplinary areas in the UK, Europe and Asia, for example, Leeds University, KU Leuven, and the European Society of Translation.
LeCTIS values the professional and practical development of the discipline. A corporate member of the Institute of Translation and Interpreting, it plays an active role in the ITI East Midlands Regional Network.
LeCTIS's mission is to serve as an academic hub of translation and interpreting studies in the university, and a bridge between academia and industry of translation and interpreting, particularly in the East Midlands.
What we do
Organise regular research seminars and conferences, often hosting visiting speakers
Supervise research students
Host academic visitors and visiting fellows
Offer expert advice to the wider community
Provide short courses for external clients
Professional networks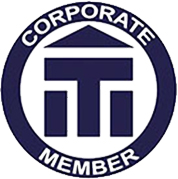 We are a corporate member of the Institute of Translation and Interpreting (ITI) with whom we closely collaborate. We also belong to the regional East Midlands group.