Girls into GeoScience Junior
Girls into GeoScience Junior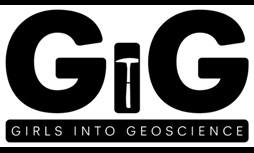 Live event on Wednesday 2 December 4.15-6pm
View the programme (word, 262kb)
Following the success of our inaugural event last year, we are proud to be hosting Girls into Geoscience Junior again this December in a virtual format! The event is aimed at girls in Y7-9 with an interest in Science. Below you will find 4 different talks which have been recorded by some of our Academic members of staff along with some PhD students. These are for you to watch in your own time, but make sure to make a note of any questions you may have as all of the speakers will be available for questions during the live event on the 2 December 2020 (email us at schools@le.ac.uk for more information on how to sign up for this).
Pre-recorded sessions and activities are now available below.
Anthropocene Rivers

Dr Catherine Russell is a lecturer in sedimentology. Her research is on how natural river systems are changing due to human influences and climate change. This talk will show you some of the great transformations that we have taken our rivers on, and we will look to the future to discover how they are set to change.
Using corals to understand past climates


Professor Jens Zinke and postgraduate researcher Hedi Krawczyk tell us how we can use corals to see how climate in the tropical oceans has changed over the last few thousand years. This talk will take you away from cold, rainy Britain to the tropical waters of the Indian Ocean!
Deep inside our planet!

Martha Papadopoulou is a 'hardrock' geochemist. Her PhD means she uses elements from across the periodic table to try to understand how the inside of Earth works and why volcanoes erupt.
The human impact on the earth

Professor Mark Williams is a Professor of Palaeobiology. His current work focuses on the Anthropocene, the name given to recent geological time. Join Mark to find out about the impact we are having on our planet and how we'll be able to see this in the geological record in years to come.
Activities and worksheets
In addition to the talks to watch above, we also have 3 activities for you to have a go at. Any equipment or resources you need for these activities will be listed in the individual packs. There will be a chance to get feedback on your work and ask any questions you may have during the live event. Please click on the title of each activity to download the activity worksheets.
For more information and to book a place on the live event, please email schools@leicester.ac.uk.