Pathways to Law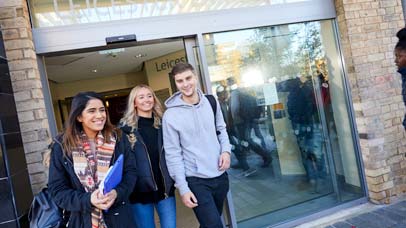 Are you thinking about studying Law at university?
Are you in Year 12?
Are you from Leicestershire?
If you answered yes to all of these questions, then the national Pathways to Law programme could be exactly what you're looking for! Run via the Sutton Trust, this two-year programme you will give you the opportunity to:
Participate in a three-day work experience placement with a leading law firm
Attend a three-day national law summer school currently held at the University of Warwick
Attend a variety of law taster sessions helping you to understand what studying law at university is really like
Travel to London to visit the Inner Temple
Take part in a range of trips and visits, such as the National Justice Museum and West Midlands Police Museum
Network with a variety of legal professionals
A range of benefits from partner universities including scholarships and lower university offers from the University of Leicester, as well as our Sutton Trust partner universities.
The programme is completely free with all travel costs reimbursed.
Applications will open on Monday 4 September 2023 and will close on Friday 27 October 2023.
To find out more about the programme, as well as the eligibility criteria and how to apply, please visit the Sutton Trust website and state that you would like to carry out the programme at the University of Leicester.
If you have any further questions about the programme, please email progression@le.ac.uk.