USA
USA
We welcome students from the USA!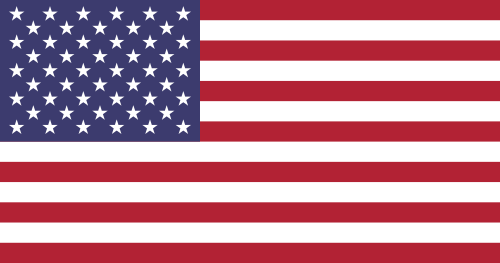 Entry requirements
Foundation
For information about the International Foundation Year please see the International Study Centre website.
Undergraduate (Bachelors) degrees
For entry to the first year of a Bachelors degree you will need a High School Diploma, together with SATI (Math and Verbal) with a minimum score of 550 in each, plus either two or three SATII with grades of 600+ and/or two or three AP examinations with grades of 3 or better (preferably 4 or 5). For some degrees you will also need specific SATII and/or AP scores in relevant subjects. Your offer will depend on the subject that you wish to study. For more competitive and popular degrees, a higher level of academic achievement will be required.
If you are studying A-levels or the International Baccalaureate (IB) then you can begin from the first year of a Bachelors degree. Please see our individual course pages for entry requirements
If you have already completed the first year of an undergraduate degree at a university in the USA , you may be considered for entry to the first year of a Bachelors degree. Law students only: Please note that you can only start from the first year of a Law degree. No credit transfer or exemptions are given.
For more information about available degrees please see individual course pages.
Postgraduate (Masters) degrees
If you hold a Bachelors degree with a B average or equivalent GPA or percentage mark you will typically be considered for entry to a Masters degree. Higher marks, either overall or in relevant courses, may be required for admission to some degrees.
For more information about available degrees please see individual course pages.
PhDs and other research degrees
To apply for a PhD (or other postgraduate research qualification, such as MPhil, DClinPsy, DSocSci, EdD or MD) you must have an undergraduate (Bachelors) degree from a recognised American university, usually in a related subject area, with a B average or equivalent GPA or percentage mark (depending on the subject that you wish to study) which is equivalent to a UK Upper Second Class Honours degree (also known as a 2:1).
You must also be able to demonstrate practical knowledge of appropriate research methodologies. Research degrees are demanding and intensive: to succeed at this level you must be highly motivated, be able to work independently, and have an appropriate familiarity with the discipline and its associated research techniques/methodologies.
Where a Masters degree is required, this is indicated in the relevant description on our Postgraduate Research webpages, together with further information about requirement.
English language requirements
Please see details of our English language requirements.
Scholarships and funding opportunities
The University of Leicester offers a number of scholarships for new international students. You should also check in your own country whether scholarships are available for study overseas, from government or other organisations.
The University of Leicester is registered with the US Department of Education as an eligible foreign institution for participation in the Federal Student Aid programs. Our Federal School Code is G22291. You can check this for yourself on the Federal Student Aid website.
Postgraduate
The Fulbright-Leicester Student Award is offered to a US citizen (resident anywhere but the UK) for a one-year Masters degree in any subject. The successful candidate will be selected by the Fulbright Commission and the Institute of International Education (IIE). Details of the award benefits (full fees plus an allowance of £10,000 for other expenses), together with eligibility and selection criteria, application process and deadlines, can be found on the Fulbright website.
Any scholarships which are for a specific degree will be listed on the relevant course page.
Visits to your country
No visits planned at present
Exchange and Study Abroad agreements
We currently have student exchange and/or study abroad agreements with 36 Universities in the USA. For a complete list, please visit our Study Abroad section.
Other sources of information