Upcoming Events
Get the latest information on all up-and-coming sports events that you can get involved in.
Autumn Events 2022
Come along, meet our clubs and sign up for taster sessions!
Oadby Sports Fair
Tuesday 27 September, 10am-4pm
Roger Bettles Sports Centre
Right at the heart of the Student Village, the Oadby Sports Fair is an ideal way to find out what sports teams we offer and to get stuck into sports at the University of Leicester. Find out training times, how to get involved, and so much more, right from the teams themselves!
Main Campus Sports Fair
Wednesday 28 September, 10am-4pm
Percy Gee Building (SU)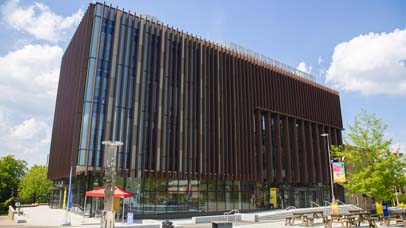 Whether you just want to find out more about how sport works from our Sports Experience Team, or you want to put your name down for that one team you've been thinking about for ages, the Main Campus Sports Fair has something for everyone! Talk to our teams and find out more about what they do and why they want you to get involved.
Give It A Go
Friday 30 September - Sunday 16 October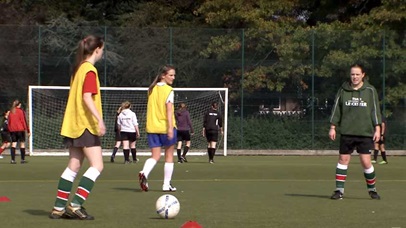 Come and try our free taster sessions! Each Leicester student gets two free Give It A Go sessions to try out a sport and see if it's the right fit. Turn up to a training session for that team and test your skills, and maybe discover a hidden talent in the process!
Sports Day
Sunday 2 October
All clubs are running free sessions, so why not come and test your skills against the teams and their captains to see if you've got what it takes. Keep an eye on the clubs' socials to find out more information!
Open Weekend
Saturday 8 - Sunday 9 October
Danielle Brown and Roger Bettles Sports Centres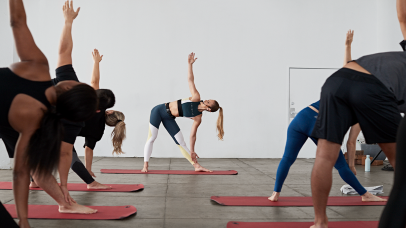 Free access to all facilities* with a variety of activities and Les Mills classes** taking place. Why not try before you buy and see if we're the right fit for you! For more information on the classes and how to sign up, check out our socials or contact our reception teams directly.
Colour Run
Sunday 9 October, 2pm
Victoria Park
An amazing spectacle of colour and energy, this unique event celebrates healthiness, happiness, and individuality. Open to all with powder paint provided, and a range of food and drink options, this is sure to be one of the most memorable events of the year. Book your tickets through the Students' Union website (either as a student or as a guest) and get a free t-shirt and finishers medal!
To find out more and follow the events as they go, check out our socials! You'll find us at @uol_sport on Twitter and Instagram.
* All facilities access for students only, student ID card is required for access to be granted
**Les Mills classes at Danielle Brown only; open to anyone