Careers and employability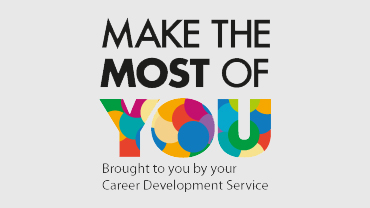 Our dedicated School's Careers team will support you to develop both personally and professionally. We aim to equip you with the tools and knowledge to maximise career progression and business impact.
We will support you via our online resource and a programme of online expert led seminars. Our expert seminars are aimed at supporting you to:
identify strengths and weaknesses and progress you in a positive direction
develop confidence to support leadership
support the ability to implement and drive change
explore strategies to expand networks to enhance career progression and support business development
build lifelong learning and career management skills
In addition to the above the University's award winning Career Development Service is well positioned to offer guidance and support to our distance learning students. Their Careers professionals have a wealth of experience to discuss your plans and advise you how to make the most of your knowledge and experience. They have a range of support including a comprehensive website with a range of guidance, an online vacancy portal, MyCareers, international job search resources and enterprise support.
Our careers support to you is lifelong and continues even after you have completed your studies.