Two Years of LIAS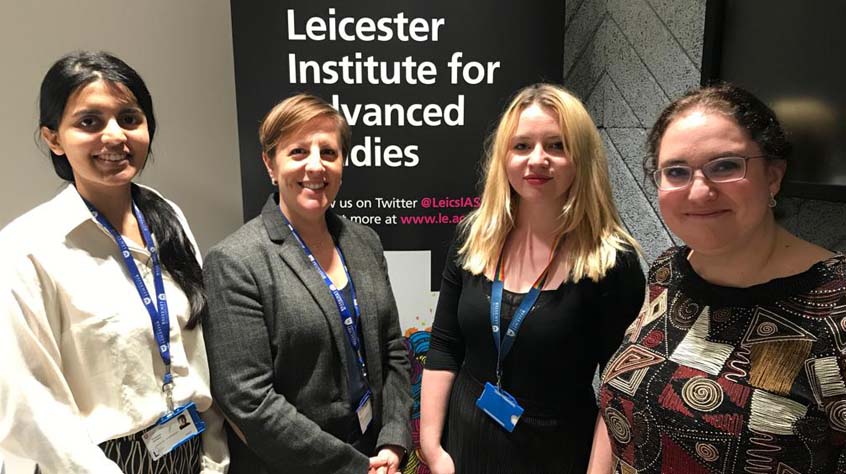 From left to right: Priyanka Ferreira (Administrator), Lisa Smith (Director of LIAS), Charlotte King (Fellowship and Communications Coordinator), and Diane Levine (Deputy Director of LIAS)
The LIAS team has grown over the past two years in order to facilitate the range of programmes which run throughout the year. The team share a mission to bring together researchers from across all disciplines to deliver ambitious, transformative research which makes a difference to the wider world. By funding and supporting Networks, Tiger Teams, Fellowship schemes, Liaison workshops and public events, the team work collectively to reach out to academics, students, the local community and international partners to ensure that the research environment at Leicester is enriched and reflective of the University's overarching values.
LIAS recently celebrated its second-year anniversary, which brought together a wide network of academics, as well as the Deans of Research, Education Excellence, and the Research and Enterprise Division. We were delighted to include presentations from Professor Nishan Canagarajah, Professor Iain Gillespie, and Professor Rick Rylance.
We look forward to maintaining the strong collaborations we have made throughout the past two years, and building further connections across the University in the coming year.