2020 Reflections on the year
The LIAS team share their brief reflections on any positives or lessons learnt to come from the year.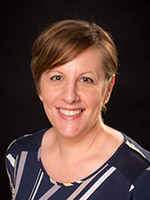 Professor Lisa Smith (Director of LIAS); "I think one thing that stands out for me this year is how well colleagues in LIAS, and across the university, have responded to the challenges that have faced us this year. In terms of the team in LIAS, I'm so proud of how creative we've been in shifting our activities to a virtual environment and supporting researchers across the university with their research projects. But also, I've been so impressed (although not at all surprised) with the great citizenship that the team has shown to help the university get through these challenging times – including helping out at registration, working on the Covid call centre helpline, etc. (which is above and beyond our individual roles). The wider university community has also been brilliant at quickly mobilising research projects focused on the Covid pandemic, to contribute to the global efforts to recover from the situation. And this is even more impressive when you consider how much hard work has also gone into support our students and providing the best learning environment we can under the circumstances."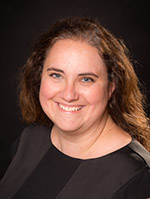 Dr Diane Levine (Deputy Director of LIAS); "The word for bad luck in isiZulu is 'ishwa'. It seems to me that, globally, there has been an extraordinary amount of ishwa floating about this year. In fact, there is an amashwa proverb ('kuhlwile phambili, kusile emuva' - 'It is dark ahead, and it has risen behind') that suggests a situation that is bad looks like it will continue, and we should all run away before we lose everything. There's been a lot of temptation to run away from the time and energy it takes to develop and deliver truly collaborative, interdisciplinary research this year. To retreat into those secure disciplinary spaces where we can predict what reviewers will say, and where our most comfortable and comforting tools and methods reside. Three LIAS things have kept me from running away this year:
First, the generosity and collective spirit of colleagues both within and outside our Institute. The time, energy, and scholarly commitment of our Advanced Study Group members gave me hope that there will be a research life for us all beyond this particular pandemic – and that commitment is only just beaten to the gold medal by the commitment shown by the LIAS team – all 2.7 of us – during 2020.
Second, against a worrying backdrop of uncertainty and anxiety, a new focus on mental health and wellbeing seems to be springing up –the beginnings of new consciousness about these issues in our workplaces, homes, and wider societies. LIAS' approach has been to build inclusivity and integrity as our core values into all of our programmes and work, for example preparing our new Virtual Fellowship scheme which will overcome some of the inclusivity issues experienced by many prospective scholar Fellows. I'm hopeful this scheme, located in our Institute objectives and communications campaigns, will contribute to building research cultures that are genuinely equitable, and give some authentic meaning to the terms 'sustainability' and 'vitality'.
Finally, some personal grant and publication highlights. You know when you feel like you've expended all your emotional energy pursuing a line of enquiry, and you feel like reviewers just don't see the things that you see? That was my 2019. 2020 has given me a bit of a boost – and reminded me of another, touching, isiZulu proverb 'akulahlwa mbeleko ngokufelwa', which means 'the carrying skin [used to carry babies on a mother's back] is not thrown away when a child passes'. That is, keep your hope alive. Which feels like the right idea to take into 2021."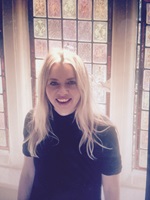 Charlotte King (Fellowship and Communications Coordinator); "2020 has been a bit like watching a dystopian novel unravel, and I think everybody has gone through all the phases in attempts to deal with it; denial, optimism, fatigue. Whilst various challenges have undoubtedly faced us all in different ways, what is true for everybody is that we have had to be adaptable in our routine, rhythm and way of doing things. Our collective role at LIAS is all about bringing people together, so aside from the obvious physical barriers, we have all had to find new ways of making collaboration engaging remotely - even during difficult phases. I am very grateful to be working in a team that is proactive in thinking innovatively, contributes to the wider sense of the University ethos, and always making you feel valued. This has allowed us to think and thrive in new ways. We have embraced the change, collected some valuable lessons learnt, and are looking forward to launching new activity in 2021. All in all, if I could go back in time to my 'March self' (and as I cannot, I shall tell myself going into 2021), I would say; 'Change will be gradual, so allow yourself to feel the highs as well as the lows, and trust that opportunities will come with patience and perseverance.'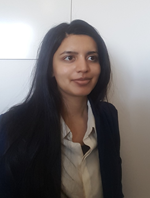 Priya Ferreira (Administrator); "Like many people in the university, I had expectations and plans for this year. And although I could not follow through on those plans, I am nonetheless grateful for many things, most of all, the lessons I have learnt. I am positively astonished how my colleagues in LIAS, in Museums Studies and across university have adapted to the challenges that have faced us this year. Whilst any change is difficult, the comradery and flexibility demonstrated by my colleagues was a testament to their ability to rapidly adapt to uncertain situations. Leicester has had its fair share of uncertainty and shocks. However, I believe this ability will become increasingly important in the coming months. The lessons we have learnt from changing our way of thinking, teaching, communicating, and collaborating are going to be invaluable tools. For me, it has emboldened and broadened my perspective, to actively look for ways to improve my work and contribution to my teams. For this reason, I am cautiously hopeful for our future. Still, there was some good news this year, as issues of xenophobia and race were brought to the public's attention again. While it is inspiring to see the outcry against the mistreatment of others, I believe our ability to adapt should give us the encourage to turn our words into actions, and our complacency to activism. Again, for this reason, I remain cautiously hopeful for our future."