Chapter One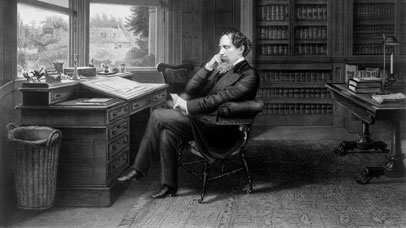 Looking back to where it all originated, we re-live many LIAS firsts through the inaugural Fellowship Scheme; the first Open Access Working Paper, the first Dialogues@LIAS youtube interview, and the first Fellow alumni. With 24 Fellows from 18 Countries, the Fellowship scheme has grown as a core part of LIAS activity. Awarded to high-calibre academics both across the UK and around the globe, the Fellowship offers an opportunity to build meaningful collaborations with University of Leicester colleagues, and a platform for research outcomes and outputs to come to fruition. Over the past four cohorts, we have seen the delivery of diversely transformative research addressing truly global challenges of our time. The partnership with our Fellows last beyond the duration of the scheme itself, as our Fellow alumni become extensions of the LIAS team. As this week focusses on looking back to where it all began, we asked our first awarded Fellows for reflections on their interdisciplinary journey.
I am prepared to bear you company, and do it with a thankful heart.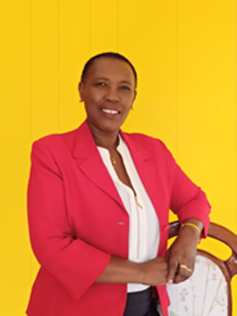 "I first came to Leicester in February 2018 for a two-day splint on ' Alternative Rites of Passage to address FGM in Kenya'. Though extremely cold for me; I fell in love with the scenic Victoria Park and vowed to return. And sure enough, I was there for the much lovely weather of May. I became a "colleague" at LIAS, and amidst all the homesick, I still came back in summer 2019. Leicester was intriguing. Like a spider's web, I got new contacts, from Africa to China, to India to the Caribbean; and yes, across Europe and the United kingdom. The exposure I received through the numerous formal and informal discussions, the Thursday Fellows' Lunch, the modelling of theoretical concepts etc. served to widen my horizon in both academic and social discourse. The outcome of the LIAS Fellowship in the article entitled: Eradicating Female Genital Mutilation (FGM) in Kenya: Lessons Learnt from Gikuyu Women Change Stories appearing in the African Journal of Gender and Women Studies (ISSN 2516-9831 Vol. 4 (10), pp. 001-013, October, 2019; also at www.internationalscholarsjournals.org © International Scholars Journals) attests to my statement. I am indebted to Leicester for all the networks".
Professor Grace Ngare; Fellow Alumnus (Kenyatta University, Kenya)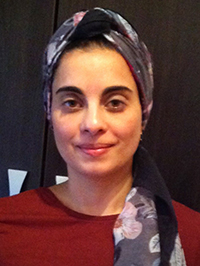 "Working in social and community development, towards social change requires negotiation, collaboration, adaptability and the ability to sometimes wear more than one hat. As a community psychologist, this has always informed my approach to my practice and increasingly I am learning the value of this in academia. The connections I made, as a Fellow at LIAS has been instrumental in enabling a more cross-disciplinary focus to my research work. What I truly appreciate about my time at LIAS and my continued work with Dr. Di Levine, is this concerted focus on drawing on different perspectives and learning from each other. I've been so fortunate to benefit from the experiences of colleagues working in History, Criminology, Geography, Arts, Anthropology and Law (to mention just a few).
The value of this is most visible in the outcomes and potential for social shifts. For example, currently I am part of a Community of practice research project, lead by Prof. Leila Patel at the Centre for Social Development in Africa (University of Johannesburg). This project brings together academics and practitioners from health, psychology, social work and education, working together to understand and support learners and families from under-resourced contexts, entering the schooling system, to ensure better outcomes for these learners. I also see the impact of interdisciplinary practice, in my work at a residential shelter, where youth benefit from their engagement in traditional psychology, social work, education, drama and entrepreneurship.
Wishing everyone at LIAS, every Fellow I met and all other colleagues I've been privileged to get to know through LIAS, a wonderful holiday. It's been a fulfilling two years of collaboration and growth. Thank you!
Dr Sadiyya Haffejee; Fellow Alumnus (University of Johannesburg, South Africa)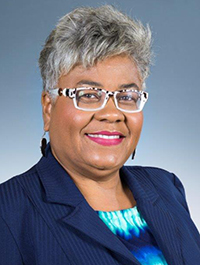 "The LIAS fellowship with its opportunities for interdisciplinary dialogue crystallised my research interests, reflecting and refracting the topic through multiple and diverse lens. This fellowship has surely enriched both the research process and its outcome."
Professor Paula Morgan; Fellow Alumnus (University of the West Indies, Saint Augustine, Trinidad and Tobago)
The inaugural LIAS Working Paper Series
This paper briefly describes the genesis of ARP in Kenya since 1996, and discusses its significance as a hybridised cultural assemblage that forms part of new cultural and relational processes. It emphasises the importance of examining the deep context in which ARP takes place, including the traditional ritual that it aims to replace.
The inaugural Dialogues@LIAS episode
In this video, experts Dr Lotte Hughes, Professor Grace Wanja Wamue-Ngare, and Dr Damaris Parsitau discuss the complex issue of alternative rites of passage and the role of interdisciplinary research in fighting female genital mutilation in Africa.