Professor
Samantha Johnson
Professor of Child Development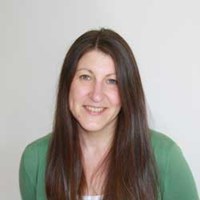 Profile
Samantha Johnson is a developmental psychologist and Professor of Child Development in the Department of Population Health Sciences, and a member of the Health and Wellbeing Research Group in the Department of Neuroscience, Psychology and Behaviour. Samantha has experience in the design and conduct of longitudinal cohort studies and clinical trials of perinatal and neonatal interventions. She has contributed to the development of clinical guidelines and standards of care for follow up care for babies admitted to neonatal care after birth.
Samantha has a programme of research focused on understanding and improving long term neurodevelopmental outcomes for children born at risk and on developing outcome assessments for use in clinical services and research. She is particularly interested in the impact of gestational age at birth on health and wellbeing and the long term consequences of preterm birth on children's cognitive, mental health and educational outcomes. Working with colleagues from multiple disciplines, she has developed resources to help teachers and parents support preterm born children in schools which are freely available online.
Research
Sequelae of preterm birth.
Improving educational support for children born preterm
Development and evaluation of interventions to improve long-term outcomes in high-risk populations.
Perinatal clinical trials.
Neurodevelopmental outcome assessment.
Current projects
Publications
Peer reviewed journal papers
Activities