Dr
Guillaume Wilemme
Lecturer in Economics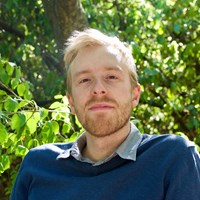 Profile
I studied Economics and Statistics at ENSAE Paris and I obtained a PhD at Sciences Po Paris. Before coming to the University of Leicester in 2019, I worked at Aix-Marseille School of Economics in France.
Research
I investigate the interaction between job search and unemployment, geographic disparities or wage growth. My work mainly borrows from the search and matching literature. My approach confronts theoretical models to microdata on employment.
My research fields are: Labour Economics Structural Econometrics and Economic Theory.
Publications
- "Optimal Taxation to Correct Job Mismatching", Review of Economic Dynamics, 2021
Supervision
I am willing to supervise students interested in Labour Economics, Search and Matching Theory, Family Economics or Urban Economics.


Teaching
- EC3000 Advanced Microeconomics (UG 3rd year)
Press and media
Labour market policies, Future of work, gig economy