Reimagining the Restoration: Samuel Pepys's diary and popular history
About the project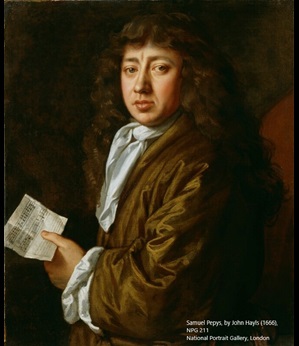 Samuel Pepys's lively diary of the 1660s describes major events such as the plague and the Great Fire of London, alongside his hectic private life. 'Reimagining the Restoration' explores the diary's impact since its first publication, looking at how we can use it to investigate the past and imaginatively engage with history. The project is funded by the Arts and Humanities Research Council. The Principal Investigator, Kate Loveman, is writing a book about the diary's influence, including its role in inspiring novels, plays, films and TV series. During 2022 and 2023, the project is holding a series of workshops for schools with the Museum of London. We aim to introduce new audiences to the diary and to explore it in new ways. Find out more about the wider project by visiting our website.
Creative writing
In May 2022, Kate Loveman and Yvonne Battle-Felton led online creative writing workshops for members of the public. We focused on figures from the diary who came from groups that are hard to track in standard historical records: female servants, Deaf people, and enslaved Black people, along with other Londoners. The workshops introduced writers to new research on a selection of these figures. Some of the witty and provocative historical fictions that writers went on to produce are available in an online collection. You can download Other Lives in Samuel Pepys's Diary for free.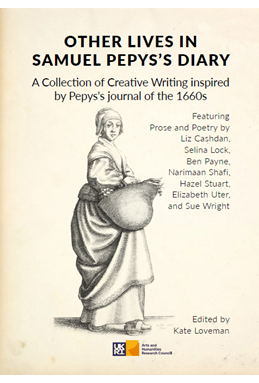 Listen to writer Elizabeth Uter reading her story.
Please note: Like Pepys's diary (which contained material judged unprintable until the late 20th century) the collection has some offensive language, and references to sexual assault and racism.
Reimagining the Restoration
Reimagining the Restoration has also produced other resources for creative writers and for lovers of historical fiction.
Listen to interview with Catherine Johnson or read the transcript. Catherine is an award-winning writer and the author of many exciting historical novels for young adults and children. These are set in the 'long eighteenth century' (the period c.1660-1832) and they foreground the experiences of characters who are Black or of mixed heritage. Listen to an interview with Deborah Swift or read the transcript. Deborah is the author of over 10 historical novels, with a particular interest in the seventeenth century. Among her books is a trilogy based on women who feature in Samuel Pepys's diary.
Get the latest project updates on Twitter: @pepyshistory.