Events
EXHIBITION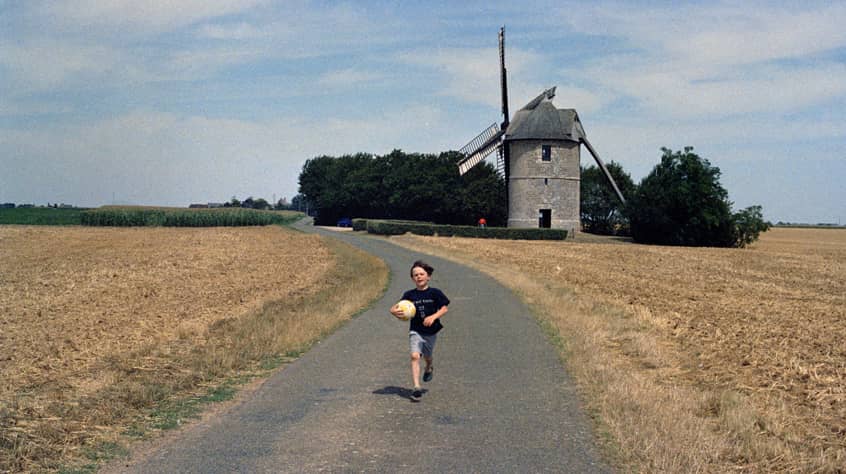 Anna Lucas, Clay Pensier, 2020, archival digital print
Alongsiding: Anna Lucas with the Arts Council Collection
23 June – 8 October 2021
School of Museum Studies Building

Alongsiding is an exhibition of artworks from the Arts Council Collection selected by artist Anna Lucas and exhibited alongside a selection of her work. Curated by Lucas and Art Museum and Gallery Studies (AMAGS) MA students, the exhibition is located in different spaces of the School of Museum Studies building. The idea of 'alongsiding' involves looking at images, looking at them again, and looking at images with others and together reflecting on the different things we see. More broadly, the concept of alongsiding is about opening oneself up to difference itself.
Featuring work in film and photography by Brian Alterio, Thomas Joshua Cooper, Barry Flanagan, Peter Fraser, Raphael Hefti, Mikhail Karikis, Yve Lomax, Anna Lucas, Helen McQuillan, Martin Parr, Frances Scott, Lynn Silverman, Wolfgang Tillmans, Armando Andrade Tudela, Alice Walton.

Online Event Hosted by Phoenix
Anna Lucas & Margaret Salmon: Screenings & In Conversation.
Thu 24 Jun, 6.00pm.

Free but booking required.
Opening Hours
Tue/Weds/Thu, 10.00am-3.00pm
Open from 23 June by appointment only: to book, contact pm.amags21@gmail.com
Open from 19 July, booking encouraged
Museum Studies Building
19 University Road
Leicester LE1 7RF

Alongsiding is jointly curated by Art Museum and Gallery Studies (AMAGS) MA students (cohorts from 2019/20 and 2020/21) and Anna Lucas. It is part of the AMAGS MA Programme in the School of Museum Studies, University of Leicester. Lucas's moving image work is distributed by LUX, UK.
www.annalucas.co.uk