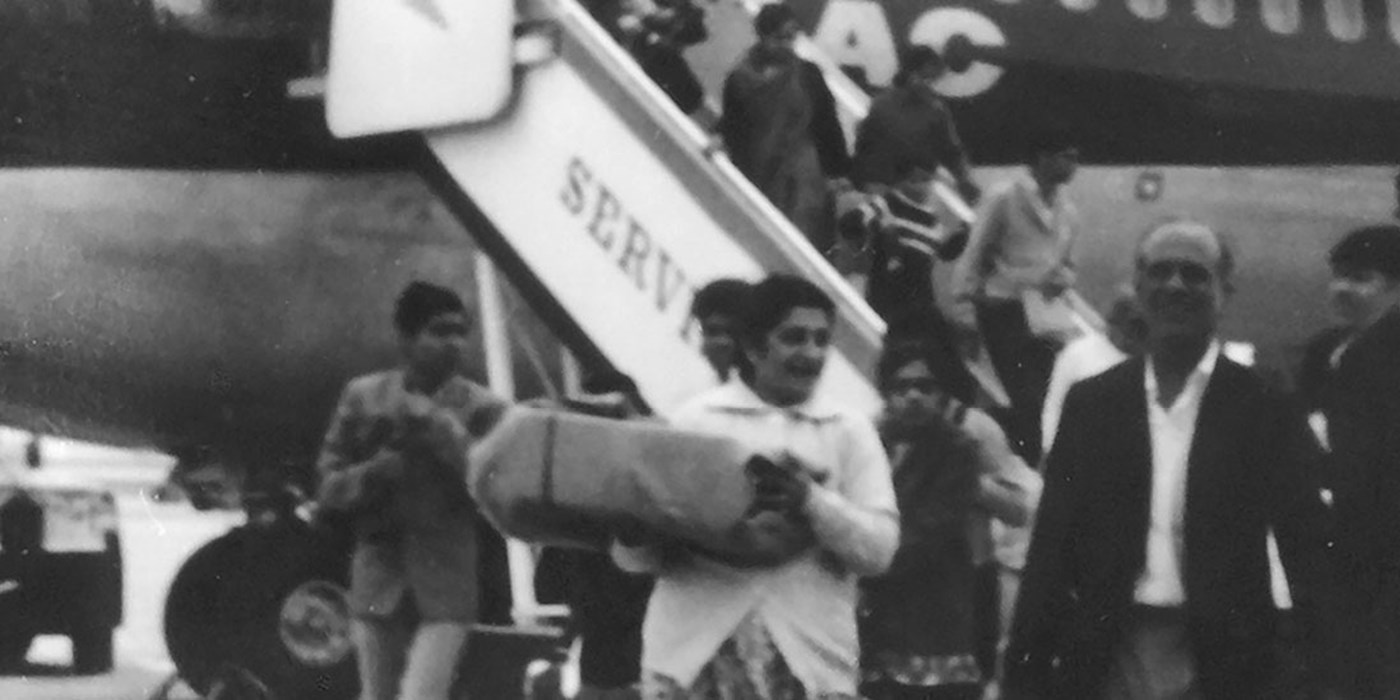 Migration and the making of Leicester
Fifty years on from the Ugandan Asians' arrival
The expulsion of the Asian population of Uganda in August/September 1972 was a key moment in Leicester's recent history. Many of those affected established themselves in Leicester, and over time contributed to its reputation as a successful multicultural city.
To mark the 50th anniversary, the University of Leicester and partners are hosting a series of public events on the recent history of migration to Leicester.
In addition to short presentations by experts, and by prominent members of the Leicester communities concerned, we welcome audience contributions on their experience of migration. Come along and share your story.
Organised by the University of Leicester's Migration, Mobility and Citizenship Network, and by its Unit for Diversity, Inclusion and Community Engagement (DICE).
Registration details for the remaining events will follow in due course.
Please note, our event on Thursday 15 September has been postponed until Thursday 13 October. Full details can be found on our news story.
Caribbean migration to Leicester
Date: Thursday 22 September
Time: 5.30pm - 7.30pm
Location: Highfields Centre, 96 Melbourne Rd, Leicester LE2 0DS
Migration and the making of Leicester: Fifty years on from the Ugandan Asians' arrival
Date: Thursday 13 October
Time: 6.30pm
Location: Lecture Theatre 1, Bennett Building, University of Leicester, LE1 7RH
Narborough Road - The most diverse street in Britain?
Date: Thursday 20 October
Time: 5.30pm - 7.30pm
Location: Westcotes Library, 38-40 Narborough Road, LE3 0BQ
The Leicester Somali community
Date: Thursday 27 October
Time: 5.30pm - 7.30pm
Location: St Matthews Centre, 10 Malabar Road, Leicester, LE1 2PD
From expulsion to settlement: The Ugandan Asian story
Date: Saturday 29 October
Time: 11.00am - 3.00pm
Location: Leicester Museum, 53 New Walk LE1 7EA