Visit our exhibitions
The Works of John Gould
3 May 2022 – 23 September 2022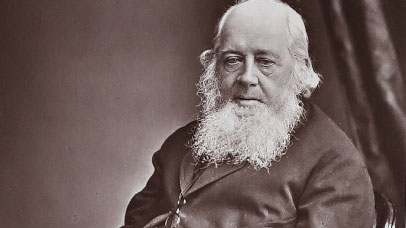 John Gould (1804-1881) was an English ornithologist whose scientific research and subsequent publications made a vital contribution to the study of birds ('ornithology') in the 19th century. Gould published over 40 large folio volumes on natural history that contained over 3000 hand coloured lithographic plates.
Our current exhibition focuses on The Birds of Great Britain which was published in 1873. The volumes have 367 separate plates which were produced by John and his wife Elizabeth, and several other artists. The quality of these illustrations is remarkable, and each image stands alone as a work of art.
The Birds of Great Britain was donated to the University by Thomas Fielding Johnson (1828-1921), who was a prominent member of Leicester society. Fielding Johnson plays an important role in our Centenary legacy; his generous donation of the original site enabled plans for a university college to come to fruition.
Alongside The Birds of Great Britain are some additional images taken from The Zoology of the voyage of H.M.S. Beagle, during the years 1832-1836,Vol II. Birds.
Key Information
Runs from 3 May 2022 to 23 September 2022
Open every day from 9.30am-4.30pm (excluding public holidays and University closure days)
Located in the David Wilson Library, basement. Entry to the Library is free but security controlled. Ask for admission to the Special Collections exhibition at reception.
For more information email specialcollections@le.ac.uk or call 0116 252 2056.