The ROMA trial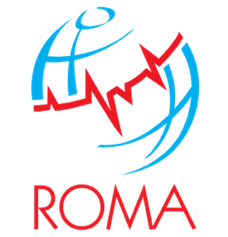 Contact
Email: roma@leicester.ac.uk
Website: https://www.theromatrial.com
Key information
Trial title
The ROMA trial
Randomised comparison of the clinical Outcome of single versus Multiple Arterial grafts: The ROMA trial
Chief investigator
Prof Gavin Murphy (UK)
Sponsor
Weill Cornell Medicine/New York-Presbyterian Hospital, New York, USA
Funder
Weill Cornell Medicine/New York-Presbyterian Hospital, USA
Trial registration number
ClinicalTrials.gov Identifier: NCT03217006
Summary
A coronary artery bypass graft (CABG) is a surgical procedure used to treat coronary heart disease. It diverts blood around narrowed or clogged parts of the major arteries to improve blood flow and oxygen supply to the heart. Like all organs in the body, the heart needs a constant supply of blood which comes through arteries called coronaries. Over time, these arteries can become narrowed and hardened by the build-up of fatty deposits called atherosclerosis plaques.
CABG involves taking a blood vessel from another part of the body (usually the chest, legs or arm) and attaching it to the coronary artery past the narrowed area. This new blood vessel is known as a graft. The number of grafts needed will depend on how many coronaries are severely narrowed.
Currently an artery is used for the first graft and either an artery or vein is used for a second graft. It is unclear if either an artery or a vein is better for the second graft. Observational evidence suggests that the use of multiple arterial grafts leads to better outcomes. However, randomised evidence is inconclusive. The only way to know for sure is to compare both methods in a well-designed research study.
The ROMA trial aims to answer this question by investigating the effect of single arterial grafts (SAG) vs multiple arterial grafts (MAG) for patients undergoing CABG. Both of these methods are presently adopted as standard of care treatments across UK hospitals. People who are suitable and consent to take part (and who require CABG for coronary heart disease) will be randomly assigned to receive SAG or MAG in a 1:1 fashion, meaning there is an equal chance of being placed in either group. This is done to create two groups of patients that are as similar as possible, allowing us to compare the two methods fairly.
Surgery will take place within 4 weeks after randomisation. Participants will be followed up in clinics up to 12 weeks after surgery or as per their hospital's routine. Subsequent follow-up will be performed at 6 months after surgery and every 6 months thereafter by telephone. It is expected that participants will be part of the trial for at least 5 years, with the possibility of up to 12 years, with their permission.
To date, the vast majority of clinical evidence on CABG and on MAG comes from studies conducted predominantly in men. Therefore, women taking part in the main ROMA trial will also be given the opportunity to take part in a nested trial called ROMA Women, which is looking at the effect of single vs multiple arterial grafts for women undergoing CABG. This nested trial will involve some additional quality of life questionnaires and will help to address important knowledge gaps regarding patient-reported outcomes after CABG.
Number of participants
5,600 participants will take part in this trial worldwide in at least 25 international centres. 250 participants will be recruited in 12 NHS Trusts across the UK.
Trial design
Prospective, two-arm, event-driven, unblinded, randomised, multi-centre trial.
The primary outcome is a composite of death from any cause, stroke, post-discharge myocardial infarction and/or repeat revascularisation.