MiST Trial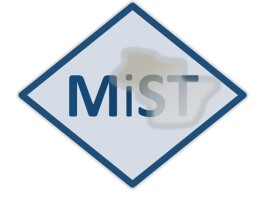 Contact
Key information
Trial Title
Mesothelioma Stratified Therapy (MiST):A stratified multi-arm phase IIa clinical trial to enable accelerated evaluation of targeted therapies for relapsed malignant mesothelioma
Chief Investigator
Professor Dean Fennell
Sponsor
University of Leicester
Funder
British Lung Foundation
Trial Registration Number
ClinicalTrials.gov Identifier: NCT03654833
Summary
Malignant mesothelioma is a type of invasive cancer of the lungs that has the potential to grow and spread. Malignant mesothelioma develops in the thin layer of tissue surrounding the lungs known as the pleura. Currently, the aim of treatment once mesothelioma progresses is to control the symptoms experienced with the disease.
In recent years, it has become clear that a 'one-size fits all' method to treating mesothelioma and other cancers is not the best approach. Therefore, the focus of the MiST study is to identify personalised treatment pathways for relapsed mesothelioma patients, by identifying which patients are likely to get the greatest benefit from different types of drug therapies.
There are now some specific tests that can be done on stored tumour samples which may help us to choose more accurately which sort of treatment might be best for a particular patient, if the standard treatment is no longer working effectively.
Number of participants
104 in total (26 per specific treatment arm)
Trial design
The MiST study has 3 stages.
Stage 1 (Pre-screening): Patients are asked permission for a piece of their tumour called a 'pathology block' to be sent to a central laboratory in Leicester. The central laboratory will then run specific tests (known as 'molecular markers') on the tumour sample. These tests will identify the cancer into a 'sub-type'.
Stage 2 (Treatment): The results of the tumour sample testing conducted in Stage 1 will confirm which treatment the patient is eligible to receive during Stage 2. Participants will be given a specific drug treatment based on their particular cancer sub-type, this is called "personalised medicine" or "stratified medicine".
This research is being done to find out if various investigational drugs are effective, safe and well-tolerated in the treatment of progressive malignant mesothelioma following initial chemotherapy treatment. There is evidence to suggest that the various investigational drugs in the MiST study may be beneficial in patients who have previously had chemotherapy for mesothelioma, however, it is not known whether these investigational drugs are able to improve the overall outcome of patients with this disease.
Stage 3 (Translational): The specimens (tissue and blood) obtained during this study will be used to help develop or improve laboratory testing in this disease area. The information gathered from these specimens will help doctors to detect malignant mesothelioma much quicker, and may help us to establish the most appropriate therapies for an individual patient in the future.
This stage of the study also aims to perform genomic analysis on samples, this is where DNA (and/or RNA) is extracted from the tumour samples that have been gifted during stage 1. The results of this will create a profile, which will be used by researchers to help them understand why some patients in the MiST study may have responded differently to treatment compared to others.
Whilst some people do respond well to drug treatments, others do not, this is due to cancer cells becoming resistant to the effect of the drug. In patients where this happens, they will be asked to provide another sample of their tumour for analysis (although this is completely optional). On looking at the tumour samples obtained during stage 1 (before treatment), and comparing them with the biopsy taken at the time that the cells have become resistant to treatment researchers may be able to identify even better treatments that may be more suitable and effective to mesothelioma patients in the future.