COPD-HELP Trial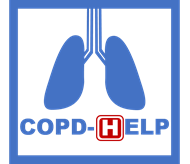 Contact
Email: mepo@leicester.ac.uk
Key Information
Trial Title
Mepolizumab for COPD Hospital Eosinophilic admissions Pragmatic trial (COPD-HELP)
Chief Investigator
Professor Chris Brightling
Sponsor
University of Leicester
Funder
GlaxoSmithKline (GSK)
Trial Registration Number
ClinicalTrials.gov Identifier: NCT04075331
Summary
COPD is a significant cause of illness and death worldwide and it is associated with acute exacerbations (sudden worsening or 'flare ups' of COPD symptoms) which can lead to hospitalisation. In some patients, the immune system produces abnormally high levels of a particular type of white blood cell, called eosinophils, which make the symptoms of COPD more severe. This is known as 'eosinophilic COPD'.
This trial, COPD-HELP, is comparing mepolizumab, a medication currently being used to treat asthma, with a placebo ('dummy drug') with the aim of reducing the number of exacerbations in patients with eosinophilic COPD. The research team are interested in finding out whether mepolizumab reduces the chance of re-admission to hospital as well as death following a severe eosinophilic exacerbation of COPD.
Participants will be randomised to receive either mepolizumab or the placebo by injection under the skin. Participants will receive the treatment 12 times, once every 4 weeks, and will undergo a series of tests and assessments which aim to understand how the treatment they receive affects their health status, well-being and future exacerbations of COPD. They will then return for a final follow-up visit 4 weeks after the last dose.
Number of Participants
238 participants will be recruited to this trial. As it is a placebo-controlled trial, half (119) will be allocated to receive mepolizumab, while the other half will receive placebo.
Trial Design
This is a single centre trial in which participants will be recruited following admission to hospital for an exacerbation of COPD. Once screened for eligibility and consented, participants will be randomised to receive either mepolizumab or placebo.
Following randomisation, participants will then complete baseline assessments during their stay in hospital. They will receive the first dose of their allocated trial medication by subcutaneous injection (injection under the skin) as soon at their condition is stable.
Participants will then return to the research unit for 11 further dosing visits, and one final non-dosing follow up visit at 4-weekly intervals. At each of visits 1-12 the participants will receive dosing of the trial medication (mepolizumab or placebo).