BEAT Severe Asthma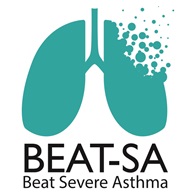 Contact
Email: beatsevereasthma@leicester.ac.uk
Key Information
Trial Title
Beyond Allergic Th2 Severe Asthma (BEAT Severe Asthma, BEAT-SA)
Chief Investigator
Professor Salman Siddiqui
Sponsor
University of Leicester
Funder
National Institute for Health Research Efficacy and Mechanism Evaluation Programme (NIHR EME)
Knopp Biosciences LLC
Summary
Asthma affects 300 million people worldwide and over 5 million people suffer from asthma in the UK alone. Most patients with chronic asthma respond well to currently available therapy. However, approximately 3–5% of patients have severe asthma with persistent symptoms and/or reduced lung function despite maximum inhaler therapy, leading to significant personal and societal morbidity. There are currently two recognised sub-types of severe asthma: T2-High and T2-Low and we are working with specialist severe asthma centres across the UK to identify patients with these sub-types to see if we can help with their symptoms and improve their quality of life.
The BEAT-SA trial is looking to reduce the number of severe asthma attacks that individuals experience by comparing a new oral drug called Dexpramipexole with a matched placebo (contains no active ingredients e.g. sugar pills) in participants with T2-High severe asthma and an antibiotic called Doxycycline with a matched placebo in participants with T2-Low severe asthma. The trials in T2 High/Low sub-groups will also look at whether the active trial drugs improve asthma symptoms, lung function and quality of life compared to placebo.
The trial will look at how the two active drugs might be exerting their clinical effect by studying sputum samples for airway inflammatory cells and alterations in bacteria in the lung (microbiome). The trial will also look to study more sensitive digital measures of asthma attacks.
Participants will receive treatment for a maximum of 12 months and will undergo a series of tests and assessments (e.g. blood and sputum samples, breathing tests and ECGs) throughout their treatment to help the researchers understand how the treatment affects their health, respiratory symptoms, lung function and airway inflammation.
The main aims of the trial are to identify patients with T2-High and T2-Low severe asthma sub-types through specialist severe asthma centres and see if the treatments offered on the trial can help to reduce the number of exacerbations they experience.
Number of Participants
A total of 234 participants will be recruited, 100 into T2-High (50 to receive Dexpramipexole and 50 to receive the placebo) and 134 into T2-Low (67 to receive Doxycycline and 67 to receive the placebo).
Trial Design
BEAT-SA is a multicentre platform trial with two randomised, double blind, placebo controlled cohorts. Participants will be randomly assigned treatment with either a drug or a placebo within their sub-types and therefore neither the participants nor the clinical care teams will know whether the participant will receive treatment with a drug or with a placebo until the end of the trial.
Participants will undergo a screening visit (Stage 1) to confirm if they are eligible to take part in the trial and which sub-type of severe asthma they have. This determines which treatment type they will receive (either Dexpramipexole or a matched placebo for T2-High participants or Doxycycline or a matched placebo for T2-Low participants) in Stage 2.
In Stage 2, participants will be randomly assigned their treatment and will receive it for a maximum of 12 months while undergoing tests and assessments to track their progression and safety. Participants will be followed up 6 weeks after trial treatment has ended for safety monitoring.