Women's tutor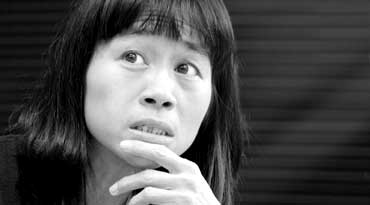 We offer all female students the opportunity to discuss personal problems affecting their studies with a female academic member of staff.

Depending on your concerns, she can offer a listening ear, liaise with your Personal Tutor, or advise you on the many sources of help and support that are available (both within the University and externally).
Our Women's Tutor is currently Professor Effie Law.
About Effie Law
Effie was the first female Professor to be appointed to Computing at Leicester.
Her research interests are Usability and User Experience Methodologies, making interactive systems easy and enjoyable to use and, in case of educational technologies, enhancing the learning experience. She works on a number of European projects, which involves travelling abroad at least once a month. A number of meetings are held virtually, which makes life more flexible.
Effie's work includes collaborations with other disciplines, which enables her to use her expertise in practical applications. This has led to several successful inter-departmental projects at Leicester that have investigated novel applications of techniques from her areas of expertise. Notable projects include the Leverhulme-funded project "Tracing Networks" with Archaeology, the AHRC-funded project "Representing Re-Formation" with History of Art, Museum Studies and Physics, and ESRC-funded "Laws in Children's Lives" with Leicester Law School.
Since joining the department as a part-time Research Fellow in 2005, she has been promoted three times and now works full-time. Flexible-working arrangements allow her to undertake some of her research from home, enabling her to balance child-care responsibilities.