People
Dr Corinne Fowler
Project Director
Dr Corinne Fowler lectures in the School of English at Leicester University and specialises in transcultural writing and regional literary cultures. She worked for four years on a major AHRC-funded project called 'Moving Manchester: how the experience of migration has informed creative writing since 1960', for which she received Lancaster University's 'Best Researcher' award in 2009. Corinne directs the Centre for New Writing at the School of English. She is also a published fiction writer.
Dr Graham Mort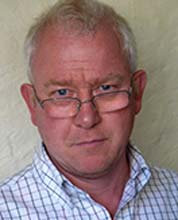 Dr Graham Mort oversaw the selection of writers for the Grassroutes Writers' Gallery and chaired the panel of judges for the £1, 000 commission. A winner of numerous poetry and short story awards, Dr Mort is a senior lecturer in Creative Writing at Lancaster University where he directs the Centre for Transcultural Writing and Research. He has worked extensively in sub-Saharan Africa designing writing projects for the British Council. He developed the online Writers' Gallery for the Moving Manchester project.
Dr Kate Horsley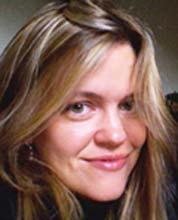 Dr Kate Horsley designed and maintained the Grassroutes Writers' Gallery and exhibition. Dr Horsley is a published fiction writer and worked as a freelance web designer for the Moving Manchester project for which she designed the 'Writing Manchester' and Whitworth Gallery exhibitions.