Satellite Observations of Climate and Weather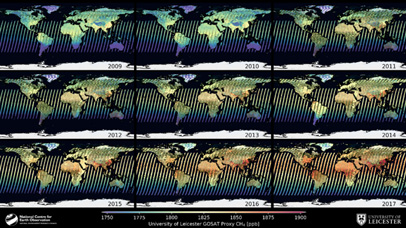 The Earth Observation Science Group is a world-leader in interpreting cutting-edge observations that allow us to understand and predict changes to our weather and climate systems.
Our activities range from developing complex physical retrieval techniques to infer atmospheric concentrations of important greenhouse gases to detailed process studies of cloud physics using satellite radars.
In our work we cooperate with many international space agencies (UK Space Agency, ESA, NASA, JAXA, etc) in order to propose, develop and evaluate current and future Earth Observation satellite missions.
Through our research we contribute to programmes such as the ESA Climate Change Initiative and the EU Copernicus Climate Change Service, where the data we generate is widely distributed to the scientific community and ultimately used to inform policymakers in making climate-related decisions.