Animal Welfare and Ethical Review Body (AWERB)
The Home Office must ensure that each breeding, supplying and user establishment has an Animal Welfare and Ethical Review Body (AWERB) in place.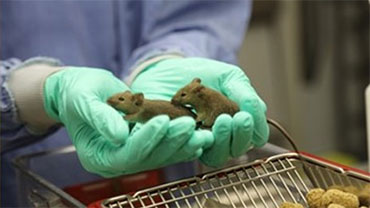 The AWERB must:
Advise staff dealing with animals in the licensed establishment on matters related to the welfare of the animals: their acquisition, accommodation, care and use

Advise on the application of the replacement, refinement and reduction (the 3Rs) and relevant technical and scientific developments

Establish and review management and operational processes for monitoring, reporting and follow up in relation to the welfare of animals housed or used in the licensed establishment

Follow the development and outcome of projects carried out in the establishment, taking into account the effect on animals used; and to identify and advise on elements that could further contribute to the 3Rs

Advise on re-homing schemes, including the appropriate socialisation of the animals to be re-homed

Actively seek to widen its membership in order to take into account the views of lay people – who may be independent of the University - who have no personal responsibilities or other involvement in the laboratory use of animals.
The AWERB will critically assess project licence applications and amendments considering many different areas such as:
the scientific benefit of the work weighed against the cost to the animals involved
the application of the 3Rs in the proposed work
the facilities and competencies that are available at the establishment.
The AWERB will perform mid-term and retrospective reviews on studies and projects that have been conducted ensuring that best practice in relation to the 3Rs is communicated widely within the University.
The AWERB will provide constructive feedback to the applicant along with appropriate recommendations regarding the programme of work. Any comments addressed to the applicant, requests for further clarification or scientific rationale must be addressed by the applicant before the application will be approved by AWERB.
The University of Leicester AWERB
Our membership goes beyond the Home Office legislative requirements and consists of:
Establishment Licence Holder
Invited Project Licence Holders (quorate)
Invited Personal Licence Holders
Named Animal Care and Welfare Officer (NACWO) (quorate)
Named Training and Competency Officer (NTCO)
Named Veterinary Surgeon (NVS) (quorate)
Home Office Liaison Contact (HOLC)
Named Information Officer (NIO)
Lay Members (quorate)
DBS staff members
Estates representative
In addition to the quorate membership, additional colleagues are invited to attend the AWERB meetings.