The University of Leicester celebrates Black History this October. In using art, culture and entertainment, the month aims to explore Black stories both past and present to highlight the Black community here in the UK. With the origins of Black History Month stemming from the USA, the month is celebrated across the globe with a view that Black history is to be celebrated and represented all year round.
Here at Leicester, our staff, students and wider community have come together year on year to take part in these celebrations, with a host of interactive events, activities and sessions to highlight pinnacle moments, achievements and cultural highlights of celebration within the Black community. We were delighted to host Serendipity, Leicester's Institute for Black Arts and Heritage, to launch the city of Leicester's Black History Month celebrations at Attenborough Arts Centre on Saturday 1 October, with a special event celebrating a brilliant line-up of Black artists including singer/songwriter Jada O'Neill, textile designer, Kelis Darko, dancer Rose Aïda Sall Sao and poet Ty'rone Haughton. This began a range of events taking place across Leicester throughout October.
The University's Black History Month theme 'A Time for Change: Action not Words' will be used for this year's campaign to focus efforts on enacting change through the use of physical action rather than solely conversation. The University is holding a number of events on campus throughout the month alongside its Students' Union and Attenborough Arts Centre. The events have been coordinated by the University's Staff BAME forum. We hope you are able to join us.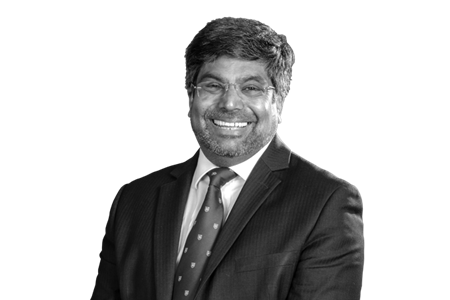 We are proud to be a part of a diverse community and to celebrate, with the student body, the enormous contribution of Black staff and students. Every year, in October, Black History Month offers us opportunities to shine a light on the history, achievements and impact of the Black community, through conversation and sharing of culture.
The theme of this Black History Month is 'Time for Change' – placing emphasis on action and not simply words. In collaboration with the Students' Union and Leicester City Council, our events and activities throughout October around Blackness will give you a chance to get involved, as Citizens of Change, to create positive impact. Join us in coming together to celebrate the people who make this month special.
Nishan Canagarajah - President and Vice-Chancellor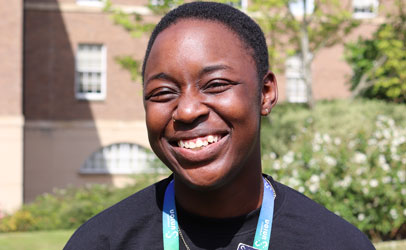 Black History Month is about celebrating the achievements of Black people across the globe – past and present. This year the theme is "Time for Change – Action Not Words". The Students' Union has interpreted this to mean a celebration of the impact Caribbean and African heritage and Black British people have had on British culture. From music and food, fashion, and art and many more parts of British life, our impact can be widely seen and felt.
The current government continues to uphold white supremacy by ignoring how the cost-of-living crisis, climate change crisis, and immigration laws disproportionately affect black people. This year, we want to give our students the tools and knowledge to thrive in a society that does not always have their best interests at heart. As the weight of structural oppression falls on our shoulders, we will continue to thrive and make our mark – We Are the Culture.
Nic Farmer - Liberation Officer, 2022/23