About the British Heart Foundation Research Accelerator for Precision Medicine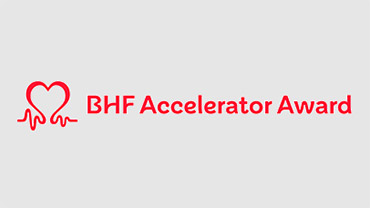 In March 2019, the British Heart Foundation (BHF) announced £34 million of novel funding opportunities across 12 universities, sending a clear message that the United Kingdom is committed to delivering world-leading research during an uncertain political climate. Along with other prestigious Universities including Birmingham, Bristol, Manchester, Queen Mary University of London and University College London, the University of Leicester has been recognised for delivering excellence in cardiovascular research. The University has received a BHF Accelerator Award of £1 million in funding to establish the research agenda over the next five years, tailoring its focus to precision medicine with key themes of biomarker discovery, genomics, imaging, new cardiovascular interventions, stroke medicine and vascular surgery.
With this new round of funding, the University of Leicester plans to channel resources into nurturing future leaders of cardiovascular research, creating opportunities for collaborations across the globe and supporting innovative thinking. Usually within clinical research, funding is specific to particular projects and further grant applications are required to progress within an investigational theme. The ingenuity of the BHF Accelerator Award empowers researchers with the freedom to direct their own projects, rather than limiting funding to specific proposals. It is hoped that researchers will launch higher-risk projects and attract prestigious talent by offering new funding opportunities in the form of fellowships, PhD and more.
The theme of the Leicester BHF Accelerator is Cardiovascular Precision Medicine.
The BHF Accelerator provides discretionary funding to attract promising researchers at the beginning of their careers to Leicester where we will provide the resources, training, and mentorship to enable them to progress to independence. These research fellowships will also be strategic with an emphasis on interdisciplinarity and the requirement that the fellows develop key skills that are essential to the success of UK life sciences research over the coming decades.
It usually takes more than a one-off project to answer the biggest questions in science. The flexible funding offered by these awards breaks down scientific barriers and injects creativity into the UK's heart and circulatory disease research community. Our investment through these awards will bring together the best and brightest minds across medicine, tech and engineering to foster collaboration and encourage innovative thinking. We are very proud to have made these awards, which are only possible through the continued generosity of the public who support us. The awards not only recognise the world-leading research already being carried out in heart and circulatory diseases in the UK, but also help to safeguard our future as a global scientific leader in this area.