Australia
Australia
We welcome students from Australia!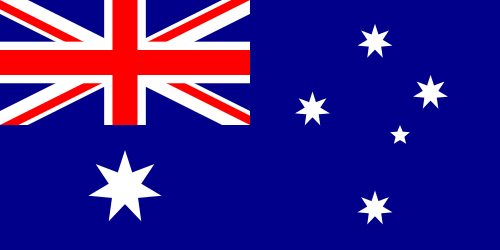 Entry requirements
Foundation
For information about the International Foundation Year please see the International Study Centre Website.
Undergraduate (Bachelors) degrees
If you complete a senior secondary certificate of education which meets the matriculation requirements of universities in Australia, you will be considered for entry to the first year of a Bachelors degree.
If you are studying A-levels or the International Baccalaureate (IB) then you can begin from the first year of a Bachelors degree. Please see individual course pages for entry requirements
If you have already completed the first year of an undergraduate degree at an Australian university, you may be considered for entry to the first or second year of a Bachelors degree if you have studied relevant subjects and/or modules.
For more information about available degrees please see individual course pages.
Postgraduate (Masters) degrees
For most Masters degree at Leicester you will need a four-year Bachelors (Honours) degree with a 2:1 Distinction, although some courses may also welcome applicants with a 2:2 Credit.
We also welcome applications from students with a three-year Bachelors degree from an Australian university. For ordinary degrees, requirements are typically 70% for courses requiring a UK 2:1, and 60% for course requiring a UK 2:2.
For more information about available degrees please see the individual course pages.
PhDs and other research degrees
To apply for a PhD (or other postgraduate research qualification, such as MPhil, DClinPsy, DSocSci, EdD or MD) you must have an Australian Bachelors degree with honours from a recognised Australian university, usually in a related subject area (depending on the subject that you wish to study) which is equivalent to a UK Upper Second Class Honours degree (also known as a 2:1) .
You must also be able to demonstrate practical knowledge of appropriate research methodologies. Research degrees are demanding and intensive: to succeed at this level you must be highly motivated, be able to work independently, and have an appropriate familiarity with the discipline and its associated research techniques/methodologies.
Where a Masters degree is required, this is indicated in the relevant description on our Postgraduate Research webpages, together with further information about requirement.
English language requirements
Please see details of our English Language requirements
Scholarships and funding opportunities
The University of Leicester offers a number of scholarships for new international students. You should also check in your own country whether scholarships are available for study overseas, from government or other organisations.
Postgraduate
Exchange agreements
We have student exchange agreements with:
Other sources of information