Lucy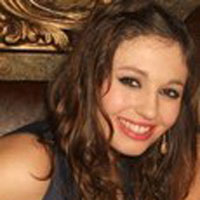 Course: BA Sociology
Year of Graduation 2011

What does your current career involve?
I am currently working as a Member Relations Assistant for Nationwide Buildings Society, working in the PPI (Payment Protection Insurance) team within Member Services Department. After four months in a previous entry level position there, I was promoted to the role of Quality Checker which primarily involves quality checking the logging of new complaints on to our system, ensuring the correct information is sent out to the customer and giving feedback to the loggers. Other roles have included dealing with queries from investigators regarding problem cases and writing ad hoc letters which requires a high level of letter writing skills. I have also assisted my manager in tasks such as work distribution and delegation.

How did you obtain this role?
I obtained this role through a temping agency I joined after I graduated. At first it was difficult to get them to keep me informed about possible jobs, you have to really push them as they get a very high number of graduates looking for work around summer time. However, I think it certainly helped when I mentioned I was a University of Leicester graduate. I was invited for an informal interview with the agency to gauge what type of work I was interested in. Within two weeks I had a call informing me of a start date with Nationwide and which department I would be working in.

What were your motivations for enrolling on a course at the University of Leicester?
As soon as I visited Leicester I knew it was the place for me. I loved the fact the whole campus was on one site and not spread over two like a lot of universities I had visited. The University itself impressed me also, especially the new state of the art library that I practically lived in during my third year, and which had everything I ever needed. It was also particularly prevalent on my visits to open days how much the student ambassadors loved the University and living in Leicester and were impressed with its facilities which in turn impressed me. The new Students' Union which was built during my second year was amazing; everything you could possibly need was easily accessible. The Students' Union nights were always particularly impressive in the O2 Academy.

The city itself was a huge draw for me as I really wanted to go to university in a city as I was from a smaller town so wanted to experience a different way of living. It is around an hour drive from home, so not too far for visits, but far enough to gain independence! Leicester is such a diverse city with lots of places of interest, great shopping and so many things going on with cheap student deals waiting to be taken advantage of.

How did the Sociology course and your experience in Leicester aid your personal and professional development?
Studying sociology opened my eyes to the problems different groups of people in society are faced with and how certain theoretical views can have a huge impact in society. The subjects make you more aware of the inequalities existing in society. I found one of the last modules I studied particularly fascinating which concentrated on ageism and the life course, looking at the way different age groups are treated within different societies around the world.

The social research side of my degree has proved to be particularly useful as a certain level of investigation is required for my job to determine how a certain complaint should be dealt with. The degree brought to my attention that Sociologists must be empathetic towards a disadvantaged group of people if they wish to understand their inequality. This has helped me adapt to my role better as each client I deal with has varying backgrounds and experienced life differently.

Living on my own in halls and then with friends in my second and third years really increased my independence. Especially when having to deal with your own bills, cleaning (not my favourite part) and cooking. Due to Leicester being a city so culturally diverse it really gives you a sense of how inequalities can be overcome, it made me more interested in the different cultures I was surrounded by. I think it also helps in the work place as it makes you more tolerant of others.

What career ambitions do you have for the future?
My ambition is to have a career in Human Resources. Hopefully starting off as a HR administrator, doing the professional CIPD exams and moving my way up to become a HR officer. I am particularly interested in Talent Resourcing so may specialise in this in the distant future. I am looking into applying for a few graduate schemes in Human Resources as they often offer sponsorship for completing the professional exams.