Kylie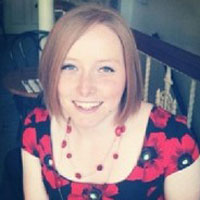 Degree: MSc Social Research
Year of Graduation 2008

I have always had a passion for Sociology and whilst I was doing my undergraduate degree I realised that doing research, and doing Sociology, was something which I wanted to pursue as a career. After my undergraduate degree, I enrolled on the MSc in Social Research at the Department of Sociology, University of Leicester.

Halfway through my MSc I was offered a job as a Researcher at a commercial research company, I took this job and worked there for a year but the research area didn't really hold my interest and I started again seriously looking into doing a PhD. After about 18 months, and after changing jobs to briefly work for a county police force, I came across an advert for a paid PhD at De Montfort University was in a research area completely new to me: reproductive technologies. I applied for the position and had an interview four days before Christmas and was told three hours later I had the job; the best Christmas present ever!

My research is looking at women who freeze their eggs for non medical reasons and my work has seen me undertake lots of reading and has required me to learn about a whole new field of research and science which I previously knew nothing about. I have also undertaken a media analysis of news articles on the topic as well as a number of focus groups.

In addition to being a PhD student I am also a part time University Lecturer, teaching health studies and also sociology degree courses. This has required me to deliver lectures and seminars, mark essays, write literature reviews and critically review documents. It has also allowed me to have an input in the way the research methods module is taught.