Help to Grow Management Programme
Help to Grow: Management Programme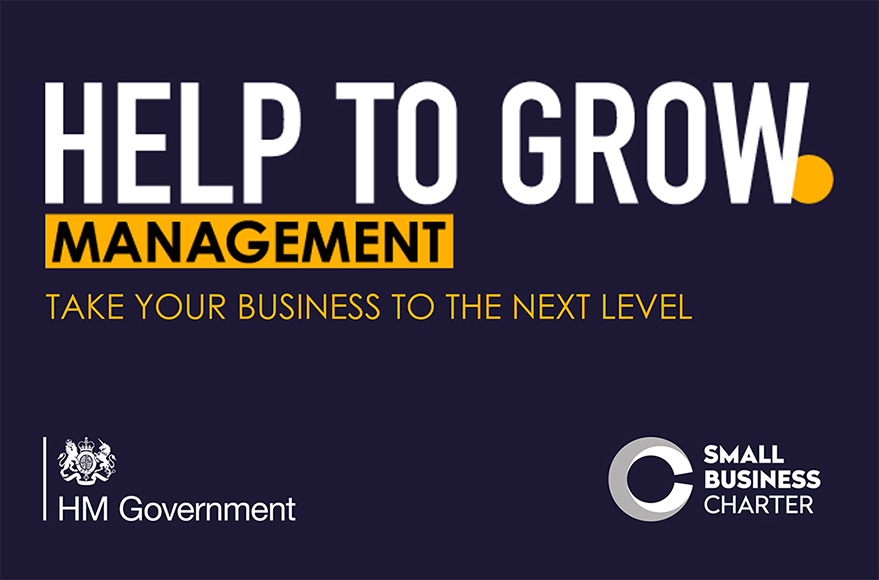 Are you a member of the senior management team at a small or medium-sized business based in the East Midlands or East of England? Do you want to take your leadership skills and your business to the next level? Join other business leaders at the University of Leicester School of Business on the new, Government-subsidised, Help to Grow: Management programme.
Accredited by the Small Business Charter, we are offering this 12-week practical programme that combines both online and face-to-face learning. The programme covers key areas of leadership including:
Strategy and innovation
Growing national and international markets
Leading for high performance
Building vision and brand
Engaging and inspiring teams
Creating customer value
Adopting digital technology
Adopting responsible business practices
Financial management
You'll be provided with:
8 facilitated online 2-hour sessions
4 practical and interactive face-to-face case study workshops
1-1 mentorship providing you with personalised support to develop your business growth plan.
Peer networking, including peer groups calls that allow you to share your experiences and build networks with fellow business leaders
Access to our alumni programme and networking events
Eligibility
To join the Help to Grow: Management Programme, your business must:
Be a Small or Medium-sized Enterprise (SME) based in the United Kingdom.
From any business sector, employing between 5 and 249 people.
Have been operational for at least one year.
Not be a charity.
To join Help to Grow: Management, the applicant must:
Be a senior decision maker, such as Chief Executive, Finance Director, Operations Director, etc. (Please note, only one person per business can attend the programme).
Commit to completing all sessions.
Start dates
We have cohorts running in both the East Midlands and East of England. Select the start date to see a full cohort programme and link to register.
East Midlands
Face-to-face sessions will take place at the University of Leicester School of Business.
East of England
Face-to-face sessions will take place in Cambridge.
Cost
Sign up with us at the University of Leicester School of Business and let us support you in leading your business to its full potential.
Email us on ulsb.business@le.ac.uk for more information on the programme and how we can support you.