Dynamic Crystallography - XFELs and Synchrotrons to study enzyme reactions (UK/Japan meeting and workshop)
13 - 15 September 2023, Leicester, UK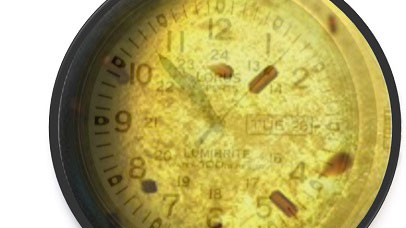 There have been rapid advances in the last few years in our ability to exploit the XFELS and synchrotrons for time-resolved studies of enzyme mechanisms. Much of this has come about with the simultaneous developments in sample handling and delivery techniques along with data collection and processing.
The meeting, sponsored by the BBSRC Japan Partnering Award Scheme, aims to bring researchers from Japan who are developing these techniques together with researchers from the UK and our partners with similar interests to present and discuss prospects, progress and, of course, results. All with a view to establishing and furthering collaborations.
Local organisers
Hanna Kwon
Emma Raven
Peter Moody
PhD opportunities
Funding
External funding for PhD positions is available through the schemes below. Students who are interested in doing doctoral research at the Institute are encouraged to apply to these and get in touch with Dr Tennie Videler (email hv33@le.ac.uk) beforehand. We can support you to put in the strongest possible application as these are very competitive.
BBSRC MIBTP
MIBTP is a BBSRC-funded Doctoral Training Partnership (DTP) between the University of Warwick, the University of Birmingham, the University of Leicester, Aston University and Harper Adams University with an emphasis on interdisciplinarity.
MRC Advanced Inter-disciplinary Models (AIM)
AIM is a Doctoral Training Programme funded by the MRC between the Universities of Birmingham, Nottingham, and Leicester. Doctoral students benefit from a diverse range of skills within the cohort, stimulating students to think 'outside the box' and perform innovative, world-leading research. The partner universities contribute project ideas, which prospective doctoral students choose from. You need to check your eligibility and apply to both the University of Leicester and the DTP.
Doctoral Training Programme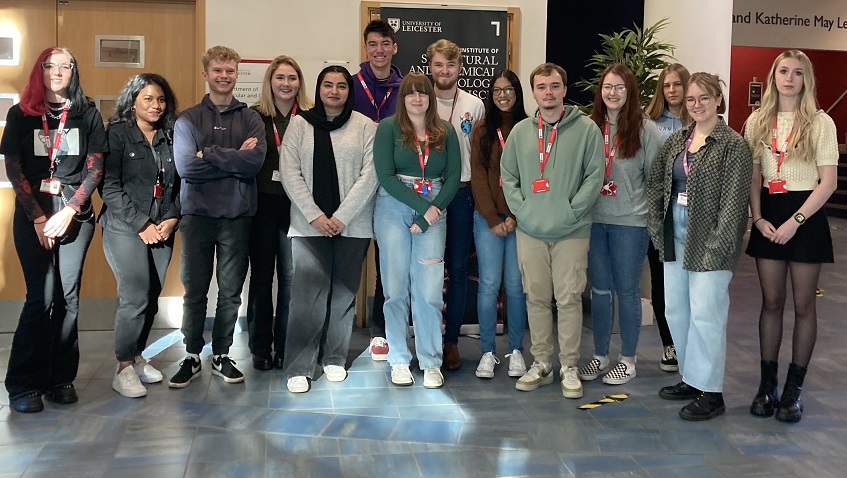 To introduce PhD students to the full extent of technical capabilities and resources in the Institute of Structural and Chemical Biology, we have established a doctoral training programme for each new PhD cohort. By following this training element in the research degree, we hope for students to develop independence and a critical way of thinking, and become equipped with technical expertise beyond the specific tools and method used in their projects. The first year of the training programme is focussed on building skills across a broad range of techniques in structural and chemical biology. Subsequent years of the training programme are focussed on transferable skills, building independence and preparation for post-degree careers.
The training programme will supplement other activities offered by the Doctoral College and schools and departments.
Aims
To equip students, who have undergraduate training in different subject disciplines, with a practical knowledge of the techniques used in structural and chemical biology.
To connect practical aspects of structural and chemical biology to theory, and thereby creating coherence to further the student's understanding and aptitude to research at the interface of traditional academic disciplines.
To enable students to understand the place of their individual projects in the wider research context.
To enable students to gain greater independence as doctoral candidates and, thereby, being prepared for the next stage of their career.
To create a cohort of first-year PhD students, and increase the sense of community in the Institute.
Journal clubs
Journal clubs will take place on Friday mornings (9.00am, Common room) at the dates interleaved between the main session listed below. These will tie in with the subject material taught in the previous week. The journal club is open to all PhD students (1st, 2nd, 3rd and 4th years) in the Institute of Structural and Chemical Biology, Chemistry, Respiratory Sciences and MCB.
Research in Progress seminars
Every Friday 12.30pm members of the department will give short presentations on their ongoing research.
Schedule for first-year training
Date
Topic
13 October 2023

Welcome
Introduction to Structural and Chemical Approaches to Biology

27 October 2023
Molecular biology I
10 November 2023
Molecular biology II
24 November 2023
Sample preparation protein and nucleic acid purification
8 December 2023
Biophysical techniques to explore biological systems
12 January 2024
CryoEM from sample to grid to data to structure

26 January 2024
X-ray from sample to crystal to data to structure
19 February 2024
NMR from sample to spectra to structure
23 February 2024
NMR dynamics
8 March 2024
Advanced optical microscopy
22 March 2024
Single molecule microscopy
19 April 2024
Mass Spectrometry
3 May 2024
Methods and approaches in Chemical Biology molecular design, synthetic techniques
17 May 2024
Methods and approaches in Chemical Biology synthetic techniques
31 May 2024
Numerical skills training
Python programming
14 June 2024
Machine learning/AI
28 June 2023
Bioinformatics
12 July 2023
Applying structural and chemical biology to clinical research and drug discovery
Job opportunities
We are always looking to explore options of gaining fantastic new colleagues. Please get in touch with Tennie at hv33@le.ac.uk or individual academics to discuss.
Why the Institute of Structural and Chemical Biology?
Profit from the informed teaching fuelled by the cutting-edge research at the Institute