Concordat to support the career development of researchers
The University of Leicester has taken a number of concrete steps to implement the principles of the Concordat to Support the Career Development of Researchers, and review of progress against our Concordat Action Plan is now firmly embedded within core structures and practices.
The University was awarded the European Commission 'HR Excellence in Research' award in recognition of its commitment to its 2011-2013, 2013-2015, and 2015-2017 Action Plans. From March until September 2017, the University of Leicester conducted an internal review of current provision against the principles of the Concordat. The review of progress against the University of Leicester Concordat Action Plan 2015-2017 has been undertaken via a number of consultation mechanisms and strategic interventions, including:
Task and Finish Groups
data from the Staff Survey (2016), the Careers in Research Online Survey 2017 (CROS), and the Principal Investigators and Research Leaders Survey 2017 (PIRLS)
feedback from workshops and attendance at departmental meetings throughout 2015-2017
qualitative data from focus groups throughout 2015-2017
the Doctoral College briefing meeting for research staff in June 2017
briefings to all academic departments on the implementation plan for the Doctoral College over Spring and Summer 2017
Concordat Action Plan 2017-2019
Our focus for the period 2017-2019 is co-ordinated by the Doctoral College and will:
identify fellowships and other routes to research independence
support the embedding of appraisal and emphasise its role in career planning
diversify the availability of careers support through coaching, mentoring, peer support, PI development and web resources
disaggregate research staff only data from emergent initiatives
maintain an evidence-based approach to researcher development
Success measures
Our success measures will be:
the number of early career researchers starting and developing their research career at Leicester on fellowships and strategic investments (at least ten per year)
70% of Staff Survey respondents implement a development plan and managers assist in addressing learning and development needs
90% of Staff Survey understand expected standards of behaviour and performance
75% of CROS 2019 respondents agree that staff are treated fairly across the protected characteristics, and have the same opportunity to develop as other staff groups
5% increase in recognition and value across a range of professional contributions
60% of Staff Survey respondents are able to contribute their views at a departmental level
evidence of the transferability of researchers' skills in academic and non-academic environments
retention of the HR Excellence in Research Award
a strong Environment Statement in REF 2021
success in gaining and retaining Athena SWAN accreditation and other EDI Charters as appropriate
Concordat documentation
HR Excellence in Research Award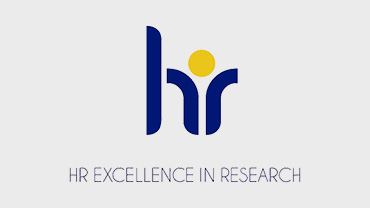 A UK-wide process, incorporating the QAA Code of Practice for Research Degree Programmes and the Concordat to Support the Career Development of Researchers, enables institutions to gain the European Commission's 'HR Excellence in Research' badge, acknowledging alignment with the principles of the European Charter for Researchers and Code of Conduct for their Recruitment.