Concordat to support the career development of researchers
The University of Leicester has taken a number of concrete steps to implement the principles of the Concordat to Support the Career Development of Researchers, and review of progress against our Concordat Action Plan is now firmly embedded within core structures and practices. The University of Leicester is also a signatory of the revised Concordat to Support the Career Development of Researchers.
The University was awarded the European Commission 'HR Excellence in Research' award in recognition of its commitment to its implementation of its Concordat Action Plans since 2011, most recently retaining the HREiR Award following the eight year external review. The review of progress against the University of Leicester's Concordat Action Plan 2019-2021 has been undertaken via a number of consultation mechanisms and strategic interventions, including:
Task and Finish Groups
Data from the Careers in Research Online Survey 2019 (CROS), and the Principal Investigators and Research Leaders Survey 2019 (PIRLS)
Data from the Culture, Employment and Development in Academic Research Survey 2021 (CEDARS)
Feedback from workshops and attendance at meetings and committees throughout 2019-2021
ECR & Research Staff Career Enhancement Sub-Committee
Concordat Action Plan 2021-2023
Our action plan for the period 2021-2023 is co-ordinated by the Doctoral College and monitored by the ECR RS Career Enhancement Sub-Committee and will focus on aspects surrounding training and development (training, career discussions, and appraisals), job security, and mentoring.
Our success measures will be:
An increase in RS and ECRs undertaking training and development activities
An Increase in RS and ECRs having appraisals/PDDs as well as discussions about their career development
Retention of the HR Excellence in Research Award at the twelve year review point
Success in gaining and retaining Athena SWAN accreditation and other EDI Charters as appropriate
Concordat documentation
Defining the beneficiaries
The main beneficiaries of the implementation of the researcher development concordat are those employed to conduct only research (commonly known as Research Staff) and Early Career Researchers (ECRs) on research only or teaching and research contracts.
Research Staff (RS) perform a variety of roles and have a range of responsibilities, and their contribution is critical to the University's research output. What unites them all is the fact that they are all on research-only contracts, and funded externally. Typically, research staff are post-doctoral, though not all research staff may have a PhD. There are usually 480 to 520 research staff at the University of Leicester. Typical job groups: post-doctoral researchers, research assistants, research associates, research technical support, research facility managers.
Early career researchers (ECRs) are harder to define, as definitions of what constitutes 'early' can vary considerably. Some funding bodies see it as years since a PhD; others put a figure on the number of years since getting a tenured post. Some define it as those not yet fully independent but with a substantial research background (PhD or equivalent research experience). They might also be journeying towards research independence or research leadership. Allowances also have to be made for breaks in career for caring or other responsibilities. Typical job groups: post-doctoral researchers, research associates, research fellows, lecturers.
HR Excellence in Research Award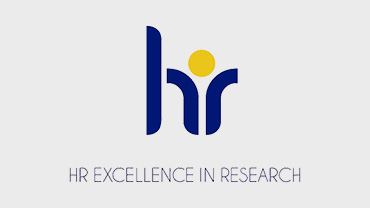 A UK-wide process, incorporating the QAA Code of Practice for Research Degree Programmes and the Concordat to Support the Career Development of Researchers, enables institutions to gain the European Commission's 'HR Excellence in Research' badge, acknowledging alignment with the principles of the European Charter for Researchers and Code of Conduct for their Recruitment.