Summer School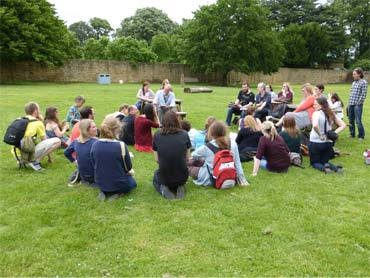 All students on our flexible learning programmes are welcome to join us for Summer School, which takes place here in Leicester in June or July each year. The 5-day Summer School is, for many of our students, the highlight of their time studying with us. It's one of our favourite times of year too and we encourage all of our flexible-learning students to attend if possible.
The programme
Summer School is a packed week, with lectures and seminars, study visits, and interactive sessions. It's a great opportunity to meet staff from in Museum Studies. You will already have encountered work by many of them during you studies before you visit Leicester!
Recent years have included lectures on national galleries, cultural participation, and the social purpose of the museum.
Smaller sessions allow you to work in detail on a particular topic with a small group. There's always a range of topics to choose from, so there's certain to be something for you.
Exciting study visits are a core part of the programme. In recent years we have visited museums, historic houses and carried out an 'interpretive hack' as part of a Heritage Lottery funded project aimed at engaging more visitors with historic sculpture.
We also offer a range of study skills sessions, dissertation advice and our unique 'Speed Tutoring' event, where you get to meet a whole range of academics and tutors on just one afternoon.
You can take part in as much or as little as you want. Students are welcome to come for one day or the full week, and can choose which sessions they wish to attend.
After hours...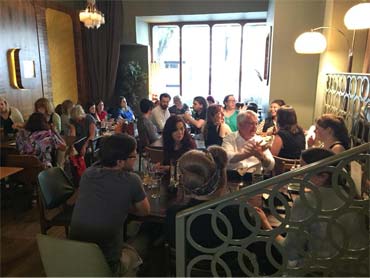 A busy social programme to enables you to get to know your fellow students better in a more informal setting. Students often sit in pubs and cafes late into the evening, discussing a whole range of topics - not always relating to museums! Many of our students and alumni tell us that friendships made at Summer School last for the duration of the course and beyond, offering a great way to connect with colleagues to support you both in your studies and your ongoing career.
In recent years, we have also hosted our annual 'Re-Connect' event for our alumni during Summer School week, giving students a chance to connect with graduates of the School, most of whom a established museum professionals.
What does it cost?
Attendance at Summer School is free, but you are responsible for your own travel to and from Leicester and accommodation and food while here, although we may treat you to a glass of wine or two at some point in the week.
Questions?
If you'd like to know more about Summer School, please contact us at museum@le.ac.uk, who will be happy to help.