Professional development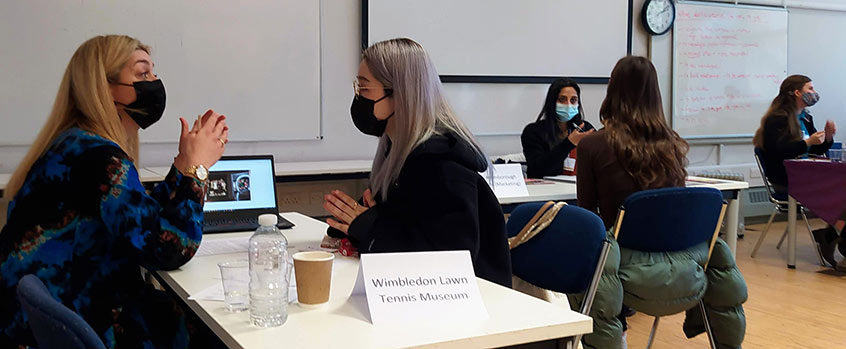 Students studying for one of our Masters degrees, full-time on campus, experience a series of professional development activities which are designed to support students in their placement applications and their career development after study is complete. These activities are initiated and led by the School's Museum Liaison and Employability Officers, with input from the Career Development Service.
Every year, the professional development strand of teaching includes sessions to help students to identify and articulate their professional skills motivations and values, to put together a persuasive application and to prepare for interviews. These skills are practised and perfected in the student's placement applications, with one-to-one support available from the School and the Career Development Service.
A session on networking offers opportunities for students to learn more about how to present themselves to employers, both in-person and on-line. There is a practical opportunity to practise networking skills in the context of the annual Work Placement Marketplace, when 20-30 museum and gallery professionals visit the School.
We also offer regular opportunities for students to benefit from the experiences of recent graduates. Success stories are shared, together with an honest appraisal of the current job market and hints and tips at overcoming the challenges that may present themselves.