Green Unpleasant Land: Countryside and Empire, with Corinne Fowler, Peter Kalu and Raj Pal
Wednesday 17 March, 7.00pm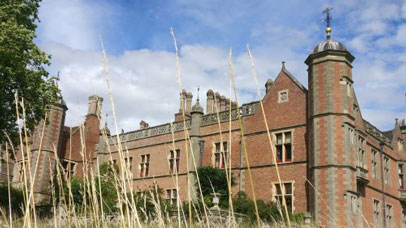 Peter Kalu and Corinne Fowler will be interviewed by curator-historian Raj Pal. They will discuss how country houses, villages, fields, coastlines, moorlands and country graveyards are connected to British colonialism.
Peter Kalu is a novelist commissioned to write for the 'Colonial Countryside' project, which explores National Trust houses' links to empire.
Professor Corinne Fowler, author of Green Unpleasant Land: Creative Responses to Rural England's Colonial Connections (2020), was co-editor of the National Trust's report on country houses' connections to colonialism.
Coinciding with the Black Lives Matter protests of 2020, the report's publication received widespread media attention, attracting charges of 'cancel culture' from a group of 56 Conservative MPs called the 'Common Sense Group'.