Resources for young adults
Skim reading? Get crafty and informed!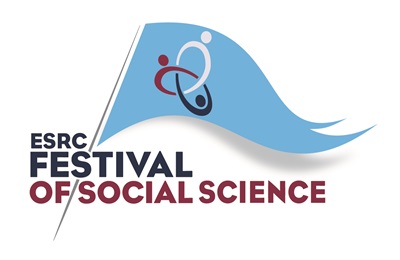 The two videos below have been developed for the University of Leicester ESRC 2021 Festival of Social Science. The videos have been produced for a young adult audience, but are suitable for others too.
The science!
The first video explains the science behind why and how we move our eyes when we read, how this is affected by skim reading, and the implications for our ability to comprehend the text. The key take home message is that if you do need to properly understand a text (for example, your study materials) then you need to take the time to read carefully. Watch the video to find out why!
The craft-along!
The second video is an informal "craft-along". The video shows how to make a postcard or bookmark that will help you remember how your reading behaviour can affect how you comprehend the text. You can use a clipping of some text from a magazine or write out a favourite quote. Then use pens and other craft materials to superimpose an eye movement trace on the text, highlighting areas of the text that would have been viewed in highly visually detailed central vision. You can use your creation as a bookmark or to decorate your study space. Hopefully your finished item will provide a useful reminder of what you've learned about eye movements during reading, and the importance of taking time to read carefully when you need to fully comprehend the text. You might want to share a photo of your creation with your friends! If you share on social media please use the hashtags #ReadingEyeMovements and #ESRCFestival
We hope you have enjoyed watching the videos and participating in the craft-along! Please do take a few minutes to complete our feedback survey about your experience of engaging with the videos. The survey will help us develop and improve our public engagement materials and events.
Want to find out more?
You might like to read Madrid and Hout's (2018) review for young people about how and why our eyes move. You might also like to read this article about why "Speed reading promises are too good to be true". If you have a question about the mechanisms underlying how we read then please email your question to us and we will try to answer!
Further information