Presentations and workshops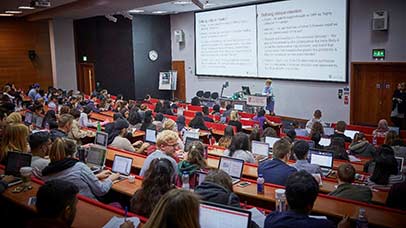 Delivering a presentation or workshop is a great way to meet motivated students who are keen to develop their skills to enhance their applications and prepare for life after university.
Inspirational career talks
At the University of Leicester, we are running a series of Inspirational Panel talks for students of all year groups. We are keen to engage with employers, alumni and professional to get involved in these talks with our students.